2nd Annual Masters of Taste Arrives May 7th at Rose Bowl
Masters of Taste in 2016 at the Pasadena Rose Bowl (Courtesy of Masters of Taste)
This year's 2nd Annual Masters of Taste, an outdoor, luxury food and beverage festival, is being held on Sunday, May 7th, 2017 from 3-7 p.m. on the field of the Rose Bowl in Pasadena.
The second-annual event is scheduled to bring over 2,500 food and beverage enthusiasts together from the greater L.A. area. It "will include the finest fare from over 40 culinary masters and restaurants, delectable sweets prepared by L.A.'s top sweet masters, signature handcrafted cocktails and tastings from over 30 beverage masters, including L.A's top bartenders and cocktail bars, local California wineries, local craft breweries, pressed juices, hand roasted coffee, live entertainment and much more."
For a complete look at the participating culinary masters, sweet masters and beverage masters, visit https://mastersoftastela.com/.
An absolute 100 percent of the proceeds from Masters of Taste 2017 will directly benefit Union Station Homeless Services, a 501(c)(3) nonprofit organization committed to helping homeless men, women and children rebuild their lives.
In 2016, Masters of Taste "raised over $435,000 for Union Station Homeless Services, and this year Masters of Taste hopes to grow that number to $560,000."
A VIP Power Hour will be held from 3-4 p.m. and General Admission will be from 4-7 p.m. Tickets to this event are only available for guests 21 and over. For more information on Masters of Taste or to purchase tickets, visit www.MastersofTasteLA.com/Tickets.
Video Slider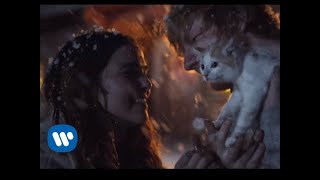 Win Tickets to See Ed Sheeran at the Rose Bowl
Ed Sheeran is back in Los Angeles, and your chance to see him perform is at the Rose Bowl in Pasadena on Saturday, Aug. 18. We are giving away complimentary tickets to the show. For a chance to enter to win, email us at info@lol-la.com with "Ed Sheeran" in the subject line and tell us why you would like to go.