Own American Made Starring Tom Cruise
Tom Cruise and Sarah Wright Olsen in American Made
Tom Cruise stars in Universal Pictures' American Made. Based on the real-life crazy exploits of a hustler and pilot recruited by the CIA to run one of the biggest covert operations, the film is Cruise bringing it at his charismatic best. He plays Barry Seal, a TWA pilot who is courted to be a part of a reconnaissance mission to take out a growing communist threat. He gets in too deep and ends up finding himself in charge of one of the biggest covert operations in the history of the United States of America. What started out small-time, and would be revealed to be exposed as the Iran-Contra Affair scandal, creates the Medellin cartel and threatens to bring down the Reagan White House.
The film reunites Cruise with his Edge of Tomorrow director Doug Liman. It co-stars Domhnall Gleeson (Goodbye Christopher Robin, Ex-Machina), Sarah Wright Olsen (Walk of Shame), Jesse Plemons (Black Mass) and Caleb Landry Jones (Antiviral). Academy-award winner Brian Grazer (A Beautiful Mind) from Imagine Entertainment produced the film.
American Made is a must-see for any Tom Cruise action fan. The 4K Ultra HD,Blu-ray and DVD come with over 30 minutes of exclusive extras. You can go behind the scenes for a look at the making of and learn more about the astonishing story about the real Barry Seal.
Features include:
Deleted Scenes
American Storytellers – The American Made filmmakers share their thoughts on the appeal of their film as another important American story to be told.
Cruise and Liman: A Conversation – Tom Cruise and Doug Liman discuss the making of American Made.
In the Wings – Sarah Wright Olsen, Caleb Landry Jones, and Domhnall Gleeson discuss their characters.
Shooting American Made – A behind-the-scenes look at the making of the film.
Flying High – Tom Cruise and Doug Liman discuss the aerial stunts in the movie.
The Real Barry Seal – Aaron Seal reflects on his father's life.
The film will be available on 4K Ultra HD in a combo pack, which includes Ultra HD Blu-ray, Blu-ray and Digital. The 4K Ultra HD will include all bonus features on the Blu-ray disc.
Special digital release available Dec. 19. Universal Pictures home release and On Demand on Jan. 2, 2018.
Video Slider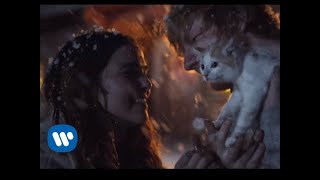 Win Tickets to See Ed Sheeran at the Rose Bowl
Ed Sheeran is back in Los Angeles, and your chance to see him perform is at the Rose Bowl in Pasadena on Saturday, Aug. 18. We are giving away complimentary tickets to the show. For a chance to enter to win, email us at info@lol-la.com with "Ed Sheeran" in the subject line and tell us why you would like to go.