Artistic Angelenos to Follow on Instagram
Find photos of low riders, buildings and portraits on L.A. photographer Estevan Oriol's feed. (Instagram @estevanoriol)
Living in Southern California has its many perks: incredible weather, fantastic sports teams, something to do no matter where you live and plenty of culture. Perhaps its biggest perk is the amazing sunsets we have at the beach, the sights to see in Hollywood and, of course, the modern architecture of the famous buildings in downtown Los Angeles. Although we may not get to see it all the time in person, there is a way we are able to online. Here are three phenomenal Instagrammers that live in Los Angeles that you need to follow.
Estevan Oriol (@EstevanOriol) – Oriol takes pride in how long he's been a photographer. In fact, to this day he still prefers to use his film camera rather than a digital. He is a Mexican-American photographer that has been in the business for over 20 years. Oriol's journey in photography began when he was a tour manager for Cypress Hill. While on tour, his creative outlet was taking pictures of the world around him. His Instagram photos consist of just about anything that has to do with Los Angeles. From low riders and buildings to portraits, Oriol has put a stamp on his work that unmistakably makes it his.
Jared Chambers (@JaredChambers) – Chambers is another L.A.-based photographer that specializes in portraits and landscapes. His work captures the eye through his unique perspective, which utilizes light in situations that make a photo breathtaking. Although he is constantly traveling the world, there are plenty of pictures on his Instagram page that show the beauty of Los Angeles. Whether he's Downtown or in a more rural part of the city, his pictures are able to capture the imagination and inspire.
Van Styles (@van_styles) – Van Styles is perhaps is one the most popular photographers in the industry, and with good reason. Most of the photos he takes are breathtaking portraits of models, such as Tianna Gregory (@_tiannag). He receives a lot of criticism from people that say that the photos he takes of the models are "borderline pornographic," although he strongly disagrees. The pictures he takes have grown so popular that he has teamed up with PacSun to release a line of "City Series" T-shirts that focus on New York, Chicago, Los Angeles and San Francisco. His Instagram account is one of my personal favorites to follow simply because of the variety of styles that his account contains. From DSLR photos to pictures from a film camera or even his iPhone, he is able to capture the city in such a way that makes you proud to be from Los Angeles.
Video Slider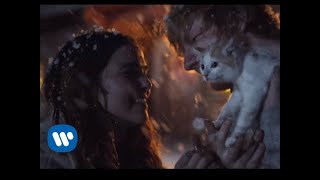 Win Tickets to See Ed Sheeran at the Rose Bowl
Ed Sheeran is back in Los Angeles, and your chance to see him perform is at the Rose Bowl in Pasadena on Saturday, Aug. 18. We are giving away complimentary tickets to the show. For a chance to enter to win, email us at info@lol-la.com with "Ed Sheeran" in the subject line and tell us why you would like to go.