Baby Booster Prenatal Protein Formula Provides Mothers with a Boost
Baby Booster nourishes expecting moms with all-natural ingredients.
For those who are expecting or have had children, the importance of a healthy diet is something that cannot be ignored or taken lightly.
Baby Booster is not only a company but a product founded by a newlywed couple wanting to conceive their first child after numerous failed attempts. Baby Booster was created in an effort to provide women with the nutrients needed for a mother's and baby's health.
From this, an all-natural supplement with a blend of nutrients, all of which are essential to a healthy conception and pregnancy, was created in protein powder form.
Seeking out professional help by meeting with OB/GYN Dr. Scott Bailey to formulate the MICRO and MACRO nutrients, which are typically lacking in a expecting mother's diet, the Baby Booster team spoke to pregnant women, women hoping to conceive, moms (and even dads) and medical professionals and dieticians to learn about their biggest concerns, health needs and wishes in order to develop the product.
Baby Booster focused its development on quality ingredients and contains protein, folic acid, DHA, calcium, vitamin D and iron, along with fiber and vitamin B6.
There are four different flavors to choose from: Superfruit Punch, Pina Colada, Tahitian Vanilla and Kona Mocha.
The prenatal protein formula is recommended for consumption 2-3 times a day.
Along with being safe while nursing, Baby Booster was also formulated to be taken along with prenatal vitamins. It was created so that there would be no negative interference with vitamins. If choosing to take the formula in place of a prenatal vitamin, consult your doctor first.
Baby Booster is non-GMO, all natural, and some of the products are lactose-free.
Additionally, it is soy-free, has no artificial flavors or sweeteners, no Sucralose, no Aspartame, no preservatives and no artificial colors.
While the product was created for expectant mothers, it can actually be taken by women in general and even men. The product is not recommended for children.
One-pound bags can be purchased for $35.95. For those wanting to sample the flavors first, they can be purchased as a single-serving packet for only $3 each. Or for those wanting to purchase a pack of all flavors, a value pack is available for $126.95. All can be ordered at thebabybooster.com.
On the site, one can also find shirts, maternity compression socks and a blender bottle.
For more information on the company, visit thebabybooster.com.
Video Slider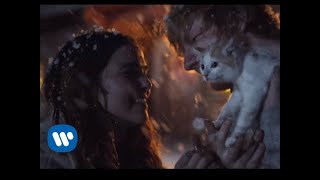 Win Tickets to See Ed Sheeran at the Rose Bowl
Ed Sheeran is back in Los Angeles, and your chance to see him perform is at the Rose Bowl in Pasadena on Saturday, Aug. 18. We are giving away complimentary tickets to the show. For a chance to enter to win, email us at info@lol-la.com with "Ed Sheeran" in the subject line and tell us why you would like to go.