Baywatch Slow Mo Marathon in L.A.
You can run. But can you run slowly?
Now is your ultimate chance with this Saturday's Baywatch Slow Mo Marathon in L.A.
The total distance is .3k and it is scheduled for Saturday, April 22nd. Registration begins at 9 a.m. and the race starts at 11 a.m.
The registration and race takes place at L.A. Live.
The winner of the Slow Mo Marathon wins tickets to the Baywatch premiere.
To register now or more information, visit baywatchfilm.com/slowmochallenge.
Video Slider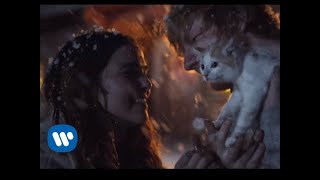 Win Tickets to See Ed Sheeran at the Rose Bowl
Ed Sheeran is back in Los Angeles, and your chance to see him perform is at the Rose Bowl in Pasadena on Saturday, Aug. 18. We are giving away complimentary tickets to the show. For a chance to enter to win, email us at info@lol-la.com with "Ed Sheeran" in the subject line and tell us why you would like to go.