Beard & Bates: A Life of Rebellion
L.A.-based Beard & Bates launches with historic roots.
Beard & Bates is a one-of-a-kind brand created by Los Angeles local, Beard Bates. Bates recently launched his beard products which cater to the beards of the world. They are sly, sexy, developed from organic resources and specifically made for a life of rebellion. Living Out Loud – Los Angeles caught up with the young entrepreneur to find out more about the eclectic brand.
LOL-LA: What was the inspiration behind Beard & Bates?
Beard Bates: Well, my name is David Beard Bates II, and since my parents didn't want me called David Junior, they always called me by my middle name, which was my grandmother's maiden name – she was Sarah Beard. It's a Southern tradition to have your middle name be your mother's maiden name, and so I've always been Beard. It was a bit hard growing up and explaining my name, but I guess this was the first step towards developing Beard products, and I mean, who better than a guy named Beard to run a beard products company? I did not have a beard until about three years ago, purely because it just seemed too obvious with a name like Beard, but then I just kind of gave way to fate, I reckon.
LOL-LA: What steps did you take to develop your brand?
BB: Once the beard came, I started experimenting and developing particular beard grooming products, and after some time and investment, I had a beard company on my hands. Interestingly enough, I'm also rekindling an old family tradition, as the Beard family of North Carolina had produced sundries and some men's grooming supplies in the 19th century, in and around the Civil War, and the Bates family of Virginia was known for their creative innovations. My ancestor Edward Bates, who was the Attorney General under Lincoln, was additionally known for his beard; so the idea naturally evolved as Beard & Bates.
LOL-LA: What type of clients do you cater to?
BB: Beard & Bates caters to anyone who is interested in us, which is most commonly men who want the best in beard grooming products and unique grooming and fashion accessories. We recreate or re-envision 19th century formulas and designs. We want to keep things historically grounded and anchored in a time when people took more care with what they were producing. We only use all-natural and organic ingredients in our beard oils and balms, and our wooden combs are handcrafted in a similar fashion to the way combs were produced over 100 years ago.
LOL-LA:  What do you mean when you say your business is also a brotherhood?
BB: We strive to create unique and one-of-a-kind products, yet Beard & Bates is also not merely a business but a brotherhood made up of many "friends of the family," or brand ambassadors, who are mostly bearded musicians/artists/actors/international men of mystery friends of mine from Los Angeles who share similar interests. We're doing this because we want to. It's a lifestyle, not just a business.
LOL-LA: Three pieces of advice would you give to college students who want to become entrepreneurs?
BB: 1) Invest your time into something you truly care about. If the only motivating factor in a potential business or life-plan is money, you should move on. Money is boring … and if there's not enough of it you're going to get bored immediately. You need something you care about and will stick with through the valley of death.
2) Don't listen to anyone … listen to everyone. Every person has gems of wisdom mixed in with horrible bits of advice. If you get enough perspective on a situation you can deduce a pretty reasonable answer and truth, so you can distill wisdom. Life is all about making moonshine – i.e. distilling wisdom.
3) YouTube, like a giant electric genie, is there to answer your questions and provide potential insight. It's perhaps the parent you never had.
For more information on Beard & Bates products, visit beardandbates.com.
Video Slider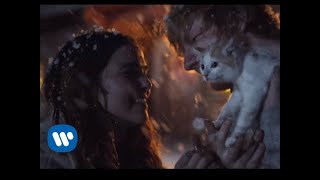 Win Tickets to See Ed Sheeran at the Rose Bowl
Ed Sheeran is back in Los Angeles, and your chance to see him perform is at the Rose Bowl in Pasadena on Saturday, Aug. 18. We are giving away complimentary tickets to the show. For a chance to enter to win, email us at info@lol-la.com with "Ed Sheeran" in the subject line and tell us why you would like to go.