Beth Quinn Designs Offers Romantic Inspirational Jewelry This V-Day 2017
Part of the "you're in my heart always" necklace by Beth Quinn Designs.
Gentlemen, are you in search of a beautiful jewelry-type gift for your mother, grandma, daughter or significant other this Valentine's Day? Search no more. Beth Quinn Designs, where every product ranges from $15-$45, has you covered with their romantic inspirational jewelry, starting with one of our favorites – the "You're in my heart always" necklace.
This beauty is priced at a very reasonable $40 (plus shipping & handling). While it measures 18″ on a gunmetal chain, the unique necklace features a vintage heart locket and a creamy white flower. Unbelievable as it may sound, it also sports a rhinestone ball and red glass faceted bead that dangles "with the hand glittered 18mm charm that reads 'you're in my heart always'." Your daughter. Your mother. Your girlfriend. Your wife. Your grandmother. Your friend. This necklace is for all of them, and almost anyone else who is important to you.
If that doesn't seal the deal for you, Beth Quinn carries a special Valentine's Day online section that's just right for you. Beth Quinn offers over 15 items for V-Day, including cuffs, earrings, bracelets and other necklaces.
The Ruby Bling Stack bracelet (priced at just $16) is gorgeous, while the Heart Bling earrings ($20) are pieces to die for!
The best thing about the products from Beth Quinn Designs is that they are "handmade and custom jewelry with inspirational words and bits of sparkle to be worn close to your heart. Perfect for any women or little girl."
With customizable pieces and profound and meaningful messages in each item, it is no secret as to why celebs like Jenny McCarthy are fans of Beth Quinn Designs.
Valentine's Day heart-themed pieces are available in stores nationwide bethquinndesigns.com.
Video Slider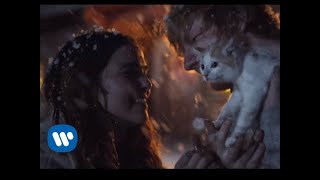 Win Tickets to See Ed Sheeran at the Rose Bowl
Ed Sheeran is back in Los Angeles, and your chance to see him perform is at the Rose Bowl in Pasadena on Saturday, Aug. 18. We are giving away complimentary tickets to the show. For a chance to enter to win, email us at info@lol-la.com with "Ed Sheeran" in the subject line and tell us why you would like to go.