Book Review: Mexican American Baseball in the San Fernando Valley – A Must for History and Sports Enthusiasts
Mexican American Baseball in the San Fernando Valley is available Oct. 19.
The histories of baseball and Los Angeles Chicanos are intricately tied in more ways than one. There are the happy memories, like "Fernandomania" in 1981, during which Mexican-Americans in Los Angeles virtually dropped anything they were doing every time "El Toro" took the mound. But there are also the ugly events that took place in the exact same location 25 years prior to Valenzuela's arrival that saw thousands of Mexican-Americans displaced against their will to pave way for the construction of Dodger Stadium – a place that owes its record-setting attendance numbers each season in large part to the thousands of Mexican-Americans who flock to the stadium on a nightly basis.
As its title suggests, Mexican American Baseball in the San Fernando Valley (written by Richard A. Santillan, Victoria C. Norton, Christopher Docter, Monica Ortez and Richard Arroyo, with foreword by Everto Ruiz) chronicles the connections between Chicanos in the San Fernando Valley and America's Pastime – dating back to 1909. The book consists of around 200 unique photos that document the lives of dozens of Latinos who have played baseball – from amateur company teams and ethnically diverse high school teams to teams with eventual Major League Baseball players – throughout the Valley.
One of the more prominent names in the book is Mike Brito, whom Dodger fans might recognize as the scout that discovered Valenzuela in a small Mexican town. The book also includes several Mexican-American servicemen from World War I, WWII and the Korean War, who have remarkable stories of life as baseball players serving their country.
Although the book mainly focuses on Mexican-American baseball players in the Valley, it also includes stories of multi-ethnic baseball players from the area – such as the San Fernando Aces, a team comprised of Japanese-American baseball players from San Fernando High School that won the 1943 Manzanar Internment Camp league championship – as well as the stories of other regions in the Greater L.A. Area.
One of the most wonderful traits of the book is that it doesn't push any agenda. It isn't a case-study about race relations or vehicle for a cause. It is simply a well-crafted piece of public history that is a joy to read.
Mexican American Baseball in the San Fernando Valley is a must-read for any L.A. history enthusiast or baseball junkie.
———————————————————-


Mexican American Baseball in the San Fernando Valley


Arcadia Publishing
Available Oct. 19
5 Stars
Books are rated on a scale of 5 stars (must-read), 4 stars (exceptional), 3 stars (solid), 2 stars (average) and 1 star (unworthy).
Video Slider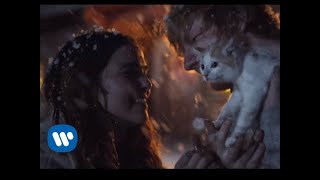 Win Tickets to See Ed Sheeran at the Rose Bowl
Ed Sheeran is back in Los Angeles, and your chance to see him perform is at the Rose Bowl in Pasadena on Saturday, Aug. 18. We are giving away complimentary tickets to the show. For a chance to enter to win, email us at info@lol-la.com with "Ed Sheeran" in the subject line and tell us why you would like to go.