Boppy Delivers Every Baby Need
When it comes to products for children, opting for a trusted brand with good reviews is of major importance. One of the most widely recognized baby brands, Boppy has expanded from its 1989 the Boppy Pillow to an entire line of products meant for both mom and baby.
Chances are, even if you don't have children, don't have any intention of having any, etc., you've seen a Boppy item. The episode of "Friends" where Phoebe gives birth to her brother's triplets? Bobby! Well, the Boppy Pillow (makes an appearance).
It's been more than 25 years since Susan Brown in Colorado created the first product for the line, and Camp Kazoo Ltd. was founded. In 2001, Camp Kazoo officially became the Bobby Company and a year later, Boppy Pillow won the first (of many) American Baby magazine Awards as the No. 1 baby product. Actually, the Boppy Pillow made history for the company by having received the most votes in American Baby magazine's Best of the Year Awards so many times.
While the brand had already garnered such success, they began branching out and creating bags, loungers, nursery items, skincare, prenatal, apparel, travel accessories and even baby toys. Included in that are the Boppy Baby Chair and the Boppy Infinity Nursing Scarf.
The baby chair was designed to go from floor seat to table seat. It acts as part-highchair, part-booster-seat and part-floor-seat. Parents can rest assured that the product is safe for their child as it has passed all U.S. Safety standards.
For a parent's convenience, it features a removable bolster. A removable, BPA-free and dishwasher-safe tray and a skid-proof bottom.
Additionally, the chair can be used from 3 months to 1 year. It measures 14" x 14" x 8" and folds down and has handles for easy carrying. It retails for an affordable price of $50 at boppy.com.
As for the Infinity Nursing Scarf, mothers can use the accessory comfortably and be provided with full coverage for discreet breastfeeding. Not only is it comfortable, it's also fashionable.
The scarf can be unwrapped when needed for breastfeeding and features a patent-pending design featuring a peek panel mesh. It's made of lightweight, ultra soft modal fabric. And fear not, it's machine washable for easy cleaning. The scarf can be purchased for only $25.
An added bonus when shopping on the site is if you join Boppyhood, you'll get 10-percent off of your first order. All it requires is an email. You can also earn a 15-percent off coupon by writing a review for any product you've used.
Whether it's for your own baby or a baby shower gift, you can guarantee you'll find what you're looking for with Boppy.
Video Slider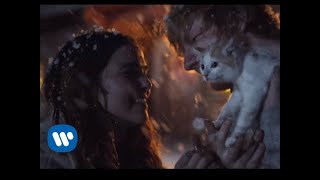 Win Tickets to See Ed Sheeran at the Rose Bowl
Ed Sheeran is back in Los Angeles, and your chance to see him perform is at the Rose Bowl in Pasadena on Saturday, Aug. 18. We are giving away complimentary tickets to the show. For a chance to enter to win, email us at info@lol-la.com with "Ed Sheeran" in the subject line and tell us why you would like to go.