Boy Meets Girl Joins Care Bears 35th Anniversary Celebration
The Boy Meets Girl X Care Bears 2017 collection is available on Valentine's Day.
The lovable, colorful bears who were first introduced by American Greetings in 1982 and have become one of the world's most cherished and recognizable children's properties is celebrating its 35th anniversary with an exclusive clothing collaboration.
Joining with Boy Meets Girl, an edgy yet wearable, stylish and contemporary clothing brand founded by Stacy Igel, a special Care Bears collection will be released on Valentine's Day. These pieces are perfect for not only a Valentine's day gift, but also for any fan of the '80s wishing to reminisce on their childhood.
The 10-piece collection consists of women's hoodies, sweats, sweatshirts, tanks and tees which will be sold exclusively at high-end Paris retailer colette. Meanwhile, for U.S. consumers, a separate exclusive collection will be sold at BoyMeetsGirlUSA.com.
The limited-edition collection stems from a successful athleisure program from August of 2016. Prices for pieces in the new collection range from around $70 to $115.
For Igel, the collaboration was a perfect duo.
"I grew up with the pop-culture phenomenon of Care Bears, and the opportunity to help celebrate their 35th Anniversary with an extra-special collection is so exciting," she says.
Additionally, she expresses seeing the collection in the windows at colette was also a special treat.
Sarah Andelman, Creative Director of colette says of the new exclusive, "We love Boy Meets Girl, and we love Care Bears – so the two together can only be beyond cute."
All parties involved in the partnership share the same sentiment when it comes to celebrating the anniversary.
Additionally, Nora Wong, Vice President of Domestic Licensing, American Greetings Entertainment stated that "Our 35th Anniversary is all about caring, sharing and hugs, so celebrating with Boy Meets Girl and colette in the city of love is perfect for Care Bears this Valentine's Day."
Make sure to hop onto BoyMeetsGirlUSA.com and view the social media links below to view photos of the collection and receive any updates.
Boy Meets Girl
Facebook – Twitter – Instagram – YouTube – Pinterest
Care Bears
Facebook – Twitter – Instagram – YouTube – Pinterest
Video Slider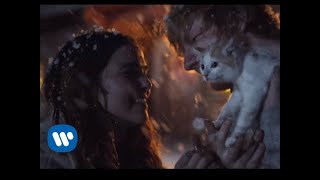 Win Tickets to See Ed Sheeran at the Rose Bowl
Ed Sheeran is back in Los Angeles, and your chance to see him perform is at the Rose Bowl in Pasadena on Saturday, Aug. 18. We are giving away complimentary tickets to the show. For a chance to enter to win, email us at info@lol-la.com with "Ed Sheeran" in the subject line and tell us why you would like to go.