Brush Your Way to Cleaner Teeth with Mouth Watchers
Mouth Watchers are gentle on your teeth, but leave them feeling like they were professionally cleaned.
Stop brushing your teeth with hard bristles that can cause damage. You do the act two or more times a day, the least you can do is use a device that won't harm you or make you miserable.
Mouth Watchers was founded by Dr. Ronald Plotka, a nationally renowned Boston-area dentist with more than 40 years of dentistry leadership. From pioneering several oral healthcare advancements, including dental bonding and tooth sealants, he is also a national lecturer and dental expert.
It's easy to see why the goal of Mouth Watchers is to make life healthier when it comes to dental hygiene. Going to the dentist to get your teeth cleaned can cost an arm and a leg, but with Mouth Watchers, you can get the same feeling of professionally cleaned teeth for much less money.  The company has created toothbrushes that are scientifically designed to be antibacterial and feature floss-like bristles.
Did you know bacteria on toothbrushes doubles every 20 minutes or so? Gross. Well, thanks to these devices, they help eradicate 99.9 percent of the bacteria that builds up on bristles in six hours.
Additionally, the bristles are 10 times thinner than the average bristle and are therefore a lot more gentle. Due to their size, they allow for better removal of plaque and can reduce inflammation.
The Adult Manual Toothbrush ($4.99) comes in various colors and has a comfort grip handle with high-quality construction. There are also Youth Manual Toothbrushes available ($4.99).
The Power Toothbrush ($24.99) offers unique 3D action with gentle oscillations that leave teeth and gums feeling extra clean. The bristles operate at 5,000 oscillations per minute. It requires 2 AA batteries (which are not included).
If you're interested in purchasing a replacement head, they're available in a 3-pack for only $14.99. Family packs are also available for the Manual Toothbrush ranging from $17.99 to $59.99.
Drop by mouthwatchers.com to see the full range of products. Your dental hygiene is incredibly important, so why not take care of your teeth with great items at an affordable cost?
Video Slider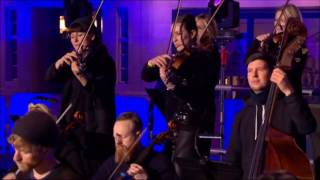 Win Tickets to See Pete Tong at Hollywood Bowl
Pete Tong is back in Los Angeles, and your chance to see him perform is at Hollywood Bowl on Thursday, Nov. 9. We are giving away complimentary tickets to the show. For a chance to enter to win, email us at info@lol-la.com with "Pete Tong" in the subject line and tell us why you would like to go.