Bud Light, Kaohs Swimwear Welcome Spring with New Lemon-Ade-Rita and Limited-Edition Swimsuit
Kaohs' limited-edition bathing suit, the Gypsy. (Kaohs)
LA-based swimsuit company Kaohs has teamed up with Bud Light to release a limited-edition bathing suit in conjunction with Bud Light's new Lemon-Ade-Rita flavor for this spring.
Bud Light's "Ritas" line was launched in 2012 and has grown immensely popular amongst cocktail enthusiasts and beer drinkers alike. Their line of drinks include the original Lime-A-Rita, with other varieties added over the last couple years such as Raz-Ber-Rita, Straw-Ber-Rita, Mang-O-Rita, Cran-Brrr-Rita, and their newest addition for this spring, Lemon-Ade-Rita.
The Lemon-Ade-Rita's refreshing and quite tasty; it's the perfect drink to relax and enjoy this spring and come summer time in L.A.
The beverages have uniquely crafted flavors refreshing enough for any occasion, and with an alcohol content of 8%, pack quite a punch as well.
The suit is a reimagining of one of Kaohs' most popular styles, the Gypsy, which Kim Karsashian recently wore for the cover of her new book, and will don a bright yellow hue in commemoration of the beverage's color. By all means, this bikini simply looks stunningly provocative and great fit for any gal.
Kaohs was founded by California natives Tess Hamilton and Ali Hoffmann aiming to embody the surf, skate, and boho culture in timeless designs.
For more information and purchasing information, visit www.kaohs.com and www.budlight.com.
Video Slider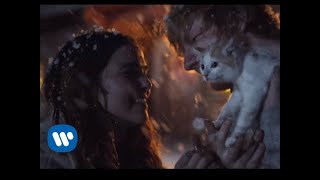 Win Tickets to See Ed Sheeran at the Rose Bowl
Ed Sheeran is back in Los Angeles, and your chance to see him perform is at the Rose Bowl in Pasadena on Saturday, Aug. 18. We are giving away complimentary tickets to the show. For a chance to enter to win, email us at info@lol-la.com with "Ed Sheeran" in the subject line and tell us why you would like to go.