Build-Your-Own and Destination Food at Spireworks Westwood
Dive into a Destination Bowl, like the Baja California or Little Italy, at Spireworks Westwood.
If you frequent the Westwood UCLA-campus area and are looking for a quick bite with an array of options, check out Spireworks. Located near UCLA, in the dining and entertainment district, is this healthy and diet-flexible option. Based around Mediterranean shaved meats, including chicken and beef, the meal options also have vegetarian and gluten-free customizable options.
You choose your base, like salad, basmati or wild rice and bread, and then you choose your protein. You can design it every step of the way to cater to your needs with an amazing array of fresh ingredients, pickled veggies, multiple cheese options (super important), sauces and dressings, crunchy toppings and seasonings. I pretty much got wild rice, beef, all the pickled goodness like red peppers and onions, all of the CHEESE, delicious spiraled veggies like zucchini and added arugula with curry aioli.
If you're feeling into something more preset, there are destination bowls that you could order. The Baja California is a Latin-inspired bowl based off the ingredients available, and then there's the Little Italy, which is a lot like a Chicken Parm. It's really cool to have fusion foods in a build-it-yourself scenario, so if you need guidelines or want to alter your bowls, you can. It's all delicious and fresh.
Being in the heart of this area in Westwood is great for lunch. For UCLA students, they take BruinCard. It's also just good for weekend dining as they have a selection of boozy delights like draft beers and wine. There's also an assortment of fountain drinks and desserts, as well as caffeine. Their sea salt nitro latte is silky smooth and has a kick for an energy boost.
Spireworks Westwood is located 1061 Broxton Ave., Westwood Village 90024.
Open from 11 a.m. to 10 p.m. daily. For more information, visit spireworks.com.
Video Slider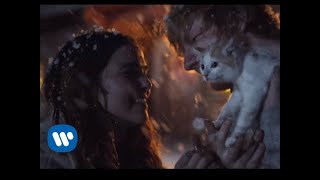 Win Tickets to See Ed Sheeran at the Rose Bowl
Ed Sheeran is back in Los Angeles, and your chance to see him perform is at the Rose Bowl in Pasadena on Saturday, Aug. 18. We are giving away complimentary tickets to the show. For a chance to enter to win, email us at info@lol-la.com with "Ed Sheeran" in the subject line and tell us why you would like to go.