Building the Perfect Fantasy Football Team with Twitter
Ah yes, the time has arrived. The days are beginning to cool down, the leaves will soon start to die and everyone is returning to school. This can only mean one thing: Football season has arrived!
With football season right around the corner, your fantasy football season is about to begin as well. Fantasy football is a lot like Monopoly. It's just a game, but everyone takes it way too seriously and you're willing to do whatever it takes to win.
There are magazines, TV shows and plenty of other media outlets to gather the information you need to make the right draft picks and get your lineups ready each week. Of course, finding the right sources can be a bit tedious and time consuming. So, here are three Twitter accounts to help your team throughout the season.
Matt Williamson (@WilliamsonNFL) – It doesn't hurt to have an NFL scout on your side, does it? How about an NFL scout who also happens to be a fantasy football insider? It would appear that Willamson is your new best friend. His tweets offer great insight on not only fantasy but also on what is going on around the NFL.
Mike Clay (@MikeClayNFL) – Clay is also a fantasy football insider. Check out his Twitter feed for useful tips, as well as who he thinks is going to have a good week. You can also tweet him and ask questions about who you think you should start or the latest player injury.
ESPN Fantasy Sports (@ESPNFantasy) – The best all-around source for all of your fantasy needs. If you haven't drafted yet, you can enter their mock drafts and they will help you with your picks. Perhaps the most useful resource that they offer is links to their podcast.
Video Slider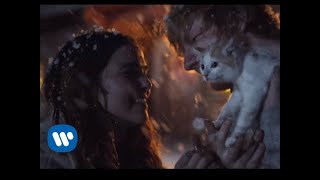 Win Tickets to See Ed Sheeran at the Rose Bowl
Ed Sheeran is back in Los Angeles, and your chance to see him perform is at the Rose Bowl in Pasadena on Saturday, Aug. 18. We are giving away complimentary tickets to the show. For a chance to enter to win, email us at info@lol-la.com with "Ed Sheeran" in the subject line and tell us why you would like to go.