Celebrate Father's Day with Marileana Skin Care's "The Manscape"
Mary and Ileana of Marileana Skin Care (Courtesy Photo)
Who ever said that fathers do not like being pampered with facial products and treatments?
The majority of men, for that matter, want to look as good as possible when it comes to their face. You can call it vanity, or whatever you would like, but this is a known fact: nowadays, men are more prone to take care of their face more than ever before.
Enter Marileana Skin Care, which is located in Los Angeles' Chinatown. They are a renowned firm of experts of skin.
Their mission? "…to deliver the best skin care treatments and beauty services to you."
This Father's Day – or any other day – give the opportunity to this wonderful being to feel revitalized and young again with "The Manscape" – a treatment with products designed exclusively by Marileana Skin Care.
"The Manscape" is a complete treatment for male skin that includes a deep cleansing with aromatic herbs and antioxidants, before finishing with a relaxing massage and facial that will make him feel and look like new!
Marileana Skin Care is located at 203-A 625 W. College St., Los Angeles, CA 90012. For more information, visit marileanaskincare.com or call (818) 470 – 3292 or (310) 896 – 6652.
Video Slider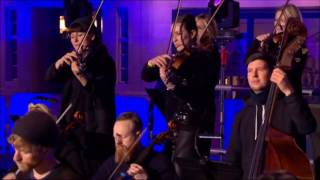 Win Tickets to See Pete Tong at Hollywood Bowl
Pete Tong is back in Los Angeles, and your chance to see him perform is at Hollywood Bowl on Thursday, Nov. 9. We are giving away complimentary tickets to the show. For a chance to enter to win, email us at info@lol-la.com with "Pete Tong" in the subject line and tell us why you would like to go.