In-Charge Parenting: In a P.C. Nation Delves into Controversial Child Rearing
In Charge-Parenting: In a P.C. Nation is currently available at Amazon.
Perhaps it's just the day and age in which we live in, but for many children, their childhood seems to pass by rapidly in the midst of peer pressure, growing social-media trends, change in culture and other factors. For many parents, it's a daily struggle to not only teach their children values but to shield them from the negative things in life without being overbearing.
When it comes to parenting, everyone has a different standpoint. Much like politics and religion, parenting methods are a hot-button issue for many.
For those who are interested in purposeful discipline and training in developmental moral values and "normal" behavior, the book In-Charge Parenting: In a P.C. Nation provides various tips and in-depth explanations for parents to use in day-to-day life.
Written by Domenick J. Maglio, PhD, an educator and psychologist for over 45 years, his experience working as a public-school teacher, truant officer, professor of child development and staff psychologist with juvenile delinquents has impacted the child-rearing beliefs he carries. Taking a stance on everything from helicopter parenting to free-range parenting, Maglio shares his own experiences with readers in an effort to help them instill values in their kids.
His controversial perspective of what works when it comes to raising children includes the politically incorrect ways of "staying in charge" including the "moderate" spanking of toddlers.
Parents will also be able to get advice on the following, to list just a few topics and themes:
– How being a parent is a sacred duty that requires them to teach the child to survive without them and be productive members of society.
– That parents who let their child dictate to them gives the child a distorted vision of reality. It is a parent's obligation to be in charge and treat their child accordingly.
– The importance of giving a child clear, definitive consequences for positive or negative behavior and why it is essential for moral value lessons.
While the disciplinary methods of which Maglio writes may not be for everyone, the book is a guide for those who are in search of new ways to get their children to listen to them and become well behaved. Maglio's message for parents to find fulfillment in the duty of parenting is unwavering as he teaches parents to maintain control of their family unit.
For those who are having difficulty dealing with their children throwing tantrums, talking back, constant disregard for authority and other similar issues, In-Charge Parenting: In a P.C. Nation may be a source of some insight and may help bring back close family units.
The book is available for purchase at Amazon in both paperback and Kindle form. For more information, visit drmaglio.com.
Video Slider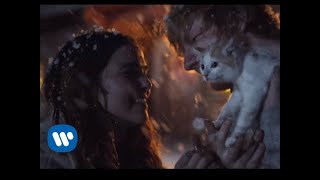 Win Tickets to See Ed Sheeran at the Rose Bowl
Ed Sheeran is back in Los Angeles, and your chance to see him perform is at the Rose Bowl in Pasadena on Saturday, Aug. 18. We are giving away complimentary tickets to the show. For a chance to enter to win, email us at info@lol-la.com with "Ed Sheeran" in the subject line and tell us why you would like to go.