Charmed's Mother's Day Beauty Extravaganza
Charmed PR hosted their second-annual beauty media event at the Mondrian Hotel.
With Mother's Day around the corner, panic can set in trying to think of new gift ideas that haven't been done before like flowers, perfume and chocolates. No one wants to continue this unimaginative trend, but sometimes it's hard to think outside the box. This year, you don't have to panic! Check out some of these new products that are just hitting the market that your mother, sister, aunt or grandmother would love.
Charmed PR held their second-annual beauty media event April 19 at the Mondrian Hotel to introduce some exceptionally hip products. Popwhite Smile was one of my favorites. This isn't just your typical toothpaste whitener, but a signature purple mouth rinse and paste made from natural ingredients. The creative team behind Popwhite managed to eliminate the tooth sensitivity associated with most whiteners as well. Toss your regular paste/mouth-rinse and replace them with their powerful primer and toner. The patented purple safely color corrects with noticeable whitening power.
Also on display, Dr. Jaqueline Schaffer's inspired and personal line of skin care, Schique Skincare. She was personally there to talk about her line and new book, Irresistible You. Magical moisture cream Mirakle Cream and face scrub Lava Magik also gave product demonstrations before giving us some to try out for ourselves. You can truly spoil any man or woman in your life with these items. If you know someone who is a beauty product guru or diva, you will score some major brownie points.
This event felt like a spa experience, only they featured a broad and dizzying array of premium products to test and try out. The Baby Foot Exfoliant peel made your feet youthfully soft again. This natural process allowed you to say goodbye to cracked and dry soles. Afterwards, LVX Luxury Nail Lacquer gave pedicures in colors that popped and placed your feet into some new Flopz Flip Flops. Also available were manicures to test out the polishes' long-lasting wear and durability.
It didn't stop there! Hair La Vie provided a bevy of products for all hair types and lengths. It was great to see women of all ethnicities relating to the products and passing on helpful tips, with no-suds shampoos and serums to really give your hair some truly needed TLC.
Moms aren't the only people who can benefit from these terrific gift ideas, but your friends and family, too. Who doesn't want a brighter/whiter smile, some luxurious body cream or fabulous hair product? There are a few weeks left before Mother's Day this month, and even Father's Day in June. If you nab any of these items as a gift, you will be getting the gold star!
Video Slider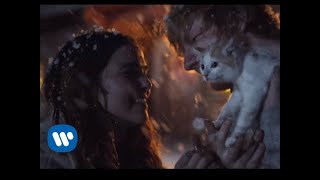 Win Tickets to See Ed Sheeran at the Rose Bowl
Ed Sheeran is back in Los Angeles, and your chance to see him perform is at the Rose Bowl in Pasadena on Saturday, Aug. 18. We are giving away complimentary tickets to the show. For a chance to enter to win, email us at info@lol-la.com with "Ed Sheeran" in the subject line and tell us why you would like to go.