Chic and Impeccably Delightful, Bar10 Is a Must-Do in WeHo
Bar10's Goin' Deep Green Bean Frites will be your new favorite appetizer. (Abigail R. Collins)
As my girlfriend and I walked toward our comfy, pillow-laden booth at Bar10 on an early Saturday evening, a man in his 30s looked at my girlfriend's outfit, smiled and in the friendliest way imaginable said, "so chic," as we walked passed his booth. Less than a minute later, our server came to our tables and offered what turned out to be excellent recommendations for drinks and appetizers. Despite having never been to Bar10, it didn't feel like it was my first time there.
The rest of the night was just as charming and pleasant, as this chic cocktail lounge on Santa Monica Boulevard in the heart of West Hollywood provided us with everything you can ask for in an evening in WeHo. I showed up shortly after 5 p.m., which turned out to be ideal due to their great happy hour.
I can't say I tried everything, but I'm pretty sure their Goin' Deep Green Bean Frites are the best thing on the happy hour menu. These delectable green beans are coated with seasoned flour batter, lightly fried and served with lemon aioli. That might be my new favorite appetizer anywhere!
Their Fucked Up Fries were delectable as well. You get to choose three toppings (choices: bacon, cheddar cheese, garlic, onions, truffle oil, chili, parmesan, jalapeños). It was even better that I got to wash all of it down with a refreshing Moscow Mule. Another great option for an appetizer is raw Bar10 Poke, which is yellowfin tuna with housemade ponzu sauce, chili oil and quinoa. It is stuffed in avocado and topped with seaweed.
For the main course, their salmon is the go-to. This orange-and-teriyaki-glazed juicy piece of perfection comes grilled to order over a bed of quinoa and kale. Other options are the seafood pasta, which is linguine with clams and shrimp tossed in white wine, garlic and lime, as well as any of the pizzas (Margherita, veggie lovers, pepperoni).
As I was finishing up my salmon, the entire place became dimly lit, and there were blue LED lights subtly emanating from the floor. The college football game on the TV was no longer the focus, as the music went up a few decibels, and the song selections fell more in accordance to what you'd expect to hear in WeHo on a festive Saturday night ("White Horse" by Laid Back, to name one).
Everything from the service and the food to the ambiance made my first time at Bar10 impeccably delightful. There is no shortage of cocktail bars and restaurants in West Hollywood, but Bar10 is undoubtedly a must-do in WeHo.
Bar10 is located at 8933 Santa Monica Blvd., West Hollywood 90069. For reservations and more information, call (323) 332-6445 or visit bar10weho.com.
Video Slider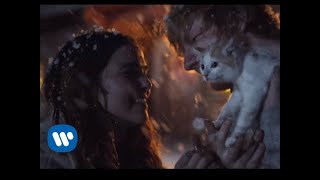 Win Tickets to See Ed Sheeran at the Rose Bowl
Ed Sheeran is back in Los Angeles, and your chance to see him perform is at the Rose Bowl in Pasadena on Saturday, Aug. 18. We are giving away complimentary tickets to the show. For a chance to enter to win, email us at info@lol-la.com with "Ed Sheeran" in the subject line and tell us why you would like to go.