Cine Gear 2017 – Los Angeles Welcomes the Future of Filmmaking
Cine Gear Expo 2017 wowed members of the film industry. (Urbanite Media)
The 22nd-annual Cine Gear Expo wowed members of the film industry from around the world this past weekend with the unveiling of the latest technological advances in the film production business. The event, which took place May 31 to June 3 at the famed Paramount Pictures Studios in Hollywood, also showcased breakout talent, cinematographer workshops, unique panels and celebrated some of the greatest contributors in film history.
Opening night commenced on Thursday, June 1st, with screenings of film shorts that included student projects, indie works and commercial/music videos in the Sherry Lansing Theater.
The Equipment Exhibition began Friday, June 2, and continued for two days of panel discussions. Sony, Canon and Panasonic all announced new digital camera options for cinematographers, particularly in Virtual Reality (VR) and 360-degree recording. Panasonic previewed their new AU-EVA1 camera, a large sensor, interchangeable lens camera aimed at indie and documentary filmmakers with its relatively affordable price tag.
There was something new and exciting for every level of professional, from improvements on existing technology and daily gear used by grips and technicians to extraordinary innovations displaying the latest and greatest tools of the trade used by studios to make movie magic. From the world's fastest cinema robot BOLT, by Mr. Moco, that was used to film OK Go's latest music video to remote-controlled follow focus motion capture using magnetic fields by startup Andra Tech, there were new toys for the industry at every booth.
The industry panels filled with audiences eager to learn from the best in the industry. Saturday afternoon saw one of the standout attractions for aspiring filmmakers with a panel by the American Society of Cinematographers, wherein a host of high-profile DPs discussed the artistic perspective of cinematography. The International Cinematographers Guild held a panel focused entirely on VR and the different techniques and approaches unique to the medium.
Since its first event in 1996, Cine Gear Expo has grown to be a one-of-a-kind educational experience for lovers of filmmaking that continues to grow and advance each year. My head is still spinning with an overload of information, awe and inspiration. I can't wait for next year!
Video Slider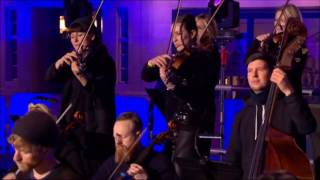 Win Tickets to See Pete Tong at Hollywood Bowl
Pete Tong is back in Los Angeles, and your chance to see him perform is at Hollywood Bowl on Thursday, Nov. 9. We are giving away complimentary tickets to the show. For a chance to enter to win, email us at info@lol-la.com with "Pete Tong" in the subject line and tell us why you would like to go.