Circus Vargas Is Coming to Burbank and Woodland Hills
Circus Vargas' new 2017 show dubbed "SteamCirque" (Courtesy Photo)
As they celebrate their 48th year under the big top, the one-and-only Circus Vargas is coming to Burbank and Woodland Hills with an all-new (and still animal-free) 2017 show, "SteamCirque," starting April 20 through May 8, their spokesperson announced today.
General admission tickets are $17-$32 for children and $27-$37 for adults. Reserved Ringside seating is $52-$67 for children and $57-$72 for adults.
According to Circus Vargas, goggles, gears, and gadgets set the stage for Circus Vargas' 2017's retro-futuristic production, SteamCirque! The spectacle is an "exciting steampunk, science-fiction, fantasy-inspired circus odyssey."
"SteamCirque is inspired by adventure, colored by imagination and brought to life by the amazing cast of Circus Vargas!" says their spokesperson in a prepared statement. The show lasts about two hours, and it includes music, lights, magic, acrobats, aerialists, daredevils, comedians and more.
The public is encouraged to arrive 45 minutes early for an "entertaining, interactive pre-show celebration, where kids can create their own magic under the big top, learning circus skills such as juggling, balancing and more."
You can also meet and mingle with the entire cast after each performance, which makes it much more fun.
For Circus Vargas performance dates, times and to purchase tickets, visit www.circusvargas.com, call 877-GOTFUN-1 (877-468-3861) or visit the box office at each location.
Video Slider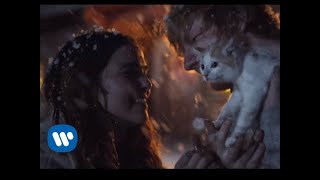 Win Tickets to See Ed Sheeran at the Rose Bowl
Ed Sheeran is back in Los Angeles, and your chance to see him perform is at the Rose Bowl in Pasadena on Saturday, Aug. 18. We are giving away complimentary tickets to the show. For a chance to enter to win, email us at info@lol-la.com with "Ed Sheeran" in the subject line and tell us why you would like to go.