Comedian Felipe Esparza is Bringing His "Bad Decisions" to the Stage
Catch Felipe Esparza on his Bad Decisions tour.
From growing up in the projects in Boyle Heights, overcoming substance abuse and other hardships, one comic made his way through hell and ended up on top. Comedian and actor, Felipe Esparza's HBO special, "Translate This," just premiered last month and he's hitting the road Dec. 12 for his comedy tour, Bad Decisions.
While growing up in a family of nine and living in the most gang-infested neighborhood in the country may have made it easy to end up a statistic, Esparza's path led him to making people laugh. Having spent a year in rehab with the help of Father Greg Boyle from Homeboy Industries, he overcame his addictions.
While there, everyone wrote down a list of five things they wanted to be in life. On his list was being a comedian. Esparza says that Father Boyle was "instrumental in my life."
At just the age of 16, he won NBC's "Last Comic Standing" and has since made appearances on several television shows including "The Eric Andre Show," NBC's "Superstore," TruTV's "World's Dumbest" and "Russell Simmons Presents Stand-Up at the El Rey." In a stroke of luck and perhaps, fate, Esparza, a fan of Paul Rodriguez, eventually ended up opening up for him.
"Meeting your idol at the beginning of your career, it gave me a lot of hope and motivated me," he says of meeting and working with Rodriguez.
When it comes to stand up, Esparza says when he writes a joke, he writes content that will hold up years from now.
"I write jokes that make me laugh out loud first," he says.
In addition to producing his HBO special with his wife, Lesa, and doing live stand up, Esparza has also been hosting his own podcast on the All Things Comedy Network. "What's Up Fool?" consists of sharing interesting stories from all sorts of characters, whether they be celebs or random people off the streets of Hollywood. The weekly podcast has been running for nearly four years.
Starting in December, fans will get to hear all about his bad decisions, drug troubles, mischievous trials and overall questionable activities in an eight-show tour running through March of 2018.
For Esparza, being a comedian isn't an act.
"When you're a comedian, you don't take off the suit," he says.
He adds that while it takes skills to become a successful comedian, he didn't get there alone.
"I met the right people that helped me out," he says.
From spending time in the library looking up comedy writing, to touring and appearing on television, Esparza has made the American dream his own.  His advice to aspiring comedians is to go to college and take writing classes as well as joining improv classes.
"Learn the business," Esparza says.
For fans of the comic, the tour features new, edgier and darker material.
The full list of dates along with tickets for the tour are available at felipesworld.com. Additionally, you make sure to follow Esparza on social media to stay up to date and see what he's up to.
Marvin Vasquez contributed to this story.
Video Slider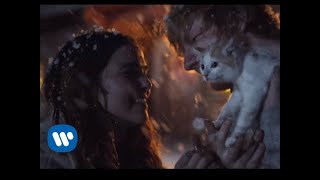 Win Tickets to See Ed Sheeran at the Rose Bowl
Ed Sheeran is back in Los Angeles, and your chance to see him perform is at the Rose Bowl in Pasadena on Saturday, Aug. 18. We are giving away complimentary tickets to the show. For a chance to enter to win, email us at info@lol-la.com with "Ed Sheeran" in the subject line and tell us why you would like to go.