Comfort Design Mats Make for Kid-Friendly and Trendy Home Decor
Comfort Design Mats add flair to any space at home while being safe and comfy for kids.
Hoping that building your family nest won't necessarily cramp your style? Comfort Design Mats help in creating a modern and sleek sense of home decor that's also safe for raising kids.
These beautifully designed mats come in complementary patterns for the millennial home but are made to be safe and comfortable for kids to run around on and take their first steps without loud crazy colors. The cushioned padding is ideal for playtime, workouts and relaxation for both you and your little ones. If there's a spill or accident, these one-piece foam play mats are easy to wipe up and clean.
While they're made to give your place a designer feel, they're all for playtime. You can have both a fashionable piece of home decor that doubles as useful for kids to learn physical skills and play. Growing children can safely explore, keep warm with the insulating comfy foam from hard floors and the possible bumps that come with it. They're allergen proof as they don't trap pet hair or dust, plus it's all made from non-toxic material and is completely non-flammable.
Perfect for those growing years, kids can get active on these mats and get the support they need while being protected from non-kid friendly decor. And you can get in on the fun, too, for workouts or rest when the kids become too much of a handful. And with their unique designs, it will be hard to lose primary colored toys on them. Gone will be the days of stepping on bright red LEGOs on a bright red mat.
These area rugs are ideal for active adults who tumble about with their little ones without worrying about them coming apart. The flooring will compliment any modern home and the modern family inhabiting it. They're reversible, thick, lasting, fashionable and totally safe. We love the designs, and they even come in trendy kid patterns for kid rooms and play rooms.
They're also great for on the go if you need to roll it up and take it to the office for a bring-your-kid-to-work day or want to keep an eye on the little one in the home office while letting them roam. It's a stress-free resource for parents who like to keep up their aesthetic while maintaining a safe space for their little ones to play around in. 
You can find them online at comfortdesignmats.com.
Video Slider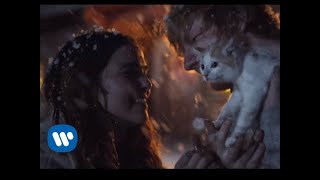 Win Tickets to See Ed Sheeran at the Rose Bowl
Ed Sheeran is back in Los Angeles, and your chance to see him perform is at the Rose Bowl in Pasadena on Saturday, Aug. 18. We are giving away complimentary tickets to the show. For a chance to enter to win, email us at info@lol-la.com with "Ed Sheeran" in the subject line and tell us why you would like to go.