Conjunto Chappottín y Sus Estrellas Will Make You Move Your Esqueleto
My first article for Living Out Loud was about a tribute orchestra, the Arsenio Rodríguez Project, whose aim was to showcase the music of the Cuban music icon of the same name.
Fast forward a year, and here I am doing a preview of another Arsenio Rodríguez "project." In this case, the feature is about the Cuban orchestra Conjunto Chappottín y Sus Estrellas who will appear at the Skirball Cultural Center on July 31 at 8 p.m.
The original name of this group was "Arsenio Rodríguez y Su Conjunto Todos Estrellas," led by Rodríguez who was a blind, master tres (a guitar-like instrument) player. It also included iconic musicians Felix Chappottín on trumpet and singer Miguelito Cuní. In 1950 Rodríguez departed to NYC where he hoped an operation would restore his vision and left the orchestra in the hands of Chappottín, who would rename it "Felix Chappottín y Su Conjunto Todos Estrellas." Since 1983, the name has transitioned into "Conjunto Chappottín y Sus Estrellas."
Leading the orchestra these days is the grandson of Chappottín, Jesús Angel Chappottín, and singer Miguelito Cuní Jr., the son of the late great. Via phone from NYC, Jesús shares details about their first U.S. tour and what kind of reception they have received so far.
"We started in Canada then the U.S., starting in NYC," he begins. "It seems the fans love good Cuban music because everywhere we have been so far the public has accepted us with warmth. The people start to gather, begin to dance and this has been pretty much in all of the concerts."
With a history of almost 75 years, you are sure to hear many standards but also some new compositions that try to attract a new generation of fans both in Cuba and abroad at one of their shows, as Jesus explains.
"The first thing we do is play some of the traditional tunes, and because many of the compositions were ahead of their time, it is easy for us to introduce some new tunes for the younger generation," he says. "The music needs to evolve, so we try to create new songs together, usually between the tres player, the pianist and myself. For me, it is easy because I grew up in this music and my father, Angel Chappottín Valdes, and grandfather, Felix Chappottín, taught me, so at the end I edit and we have a new composition."
Since the phenomenon of the Buena Vista Social Club that started in 1998, traditional Cuban music has become more popular than ever before. This explosion of interest worldwide has helped some of the forgotten orchestras get a new lease on life.
"Both in Cuba and abroad our traditional music became popular again thanks to Buena Vista Social Club," tells Jesus. "For those who did not know what a son montuno [genre of music] was, BVSC brought back that genre and also helped to bring our discography back into the light again."
With so many years of history I asked Jesus if there was a particular song or songs that their public asks more than any other.
"The band throughout these 75 years has had lots of hits, so there are about a dozen songs that have to be part of any concert, but I would say that the most popular is 'El Carbonero' which is a guaracha."
There is a very famous line from an old Cuban son by Septeto Nacional de Ignacio Piñeiro that goes, "El son es lo más sublime / para el alma divertir / se debiera de morir / quien por bueno no lo estime…" (The son is the most sublime for the soul to enjoy, whomever does not appreciate it should die). So, if you want to feel alive, come and join Conjunto Chappottín y Sus Estrellas at the Skirball July 31 for a night full of traditional Cuban music for FREE! If you want to start shaking your esqueleto (skeleton) early, then show up at 7 p.m. when iconic DJ, author, musicologist and father of World Music in Los Angeles, Tom Schnabel, is set to spin some of the best Latin music north of the Rio Grande.
————————————————————————
What: Conjunto Chappottín y Sus Estrellas
When: Thursday, July 31
Where: Skirball Cultural Center, 2701 N. Sepulveda Blvd., Los Angeles 90049
Tickets: Free
Contact: (310) 440-4500 or Skirball.org
Video Slider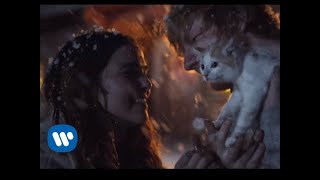 Win Tickets to See Ed Sheeran at the Rose Bowl
Ed Sheeran is back in Los Angeles, and your chance to see him perform is at the Rose Bowl in Pasadena on Saturday, Aug. 18. We are giving away complimentary tickets to the show. For a chance to enter to win, email us at info@lol-la.com with "Ed Sheeran" in the subject line and tell us why you would like to go.