Denim and Diamonds: Ruby Red Gala Helps Horses in Need
Ruby Red Gala benefits horses like the one pictured above that are rescued by Red Bucket Equine Rescue.
The Inland Empire-based Red Bucket Equine Rescue holds their yearly Ruby Red Gala Oct. 24 to raise money to help the upkeep of more than 130 rescued horses that call this ranch home.
The gala, hosted on the Red Bucket Equine Ranch in Chino Hills, is one of the biggest and most important events of the year for the group, which was founded in 2009 and has since gone on to rescue more than 304 horses and adopt 177 horses into forever homes.
Red Bucket president/founder Susan Peirce first came upon the issue of abandoned horses in 2008 after finding a starving thoroughbred filly at a run-down and dilapidated stable. Unable to turn her back, Peirce went to a local feed store and bought 50 pounds of carrots and a red bucket to feed her with, from which the non-profit eventually took its name.
The Ruby Red Gala begins with a VIP tour of the ranch at 5 p.m., a hosted cocktail reception as well as a dinner provided by King's Seafood Company. There are also silent and live actions and a drawing for a beautiful jewelry piece.
The goal is to raise the ranch's balloon payment and operating funds to help them rescue desperate and deserving horses, and provide the care, rehabilitation and training necessary to permanently re-home them in forever, loving homes.
For more information, visit redbucketrescue.org/events.
Video Slider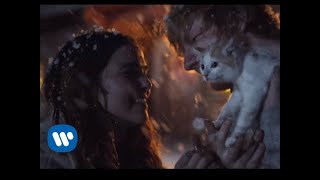 Win Tickets to See Ed Sheeran at the Rose Bowl
Ed Sheeran is back in Los Angeles, and your chance to see him perform is at the Rose Bowl in Pasadena on Saturday, Aug. 18. We are giving away complimentary tickets to the show. For a chance to enter to win, email us at info@lol-la.com with "Ed Sheeran" in the subject line and tell us why you would like to go.