Dodger Shortstop Corey Seager Voted NL Rookie of the Year
Corey Seager is the unanimous NL Rookie of the Year. (Jon SooHoo/Los Angeles Dodgers)
Today it was announced that Los Angeles Dodgers shortstop Corey Seager was unanimously named the National League's Jackie Robinson Rookie of the Year by the Baseball Writers' Association of America. The 22-year-old is only the fourth NL shortstop to win the award.
"I want to congratulate Corey on being recognized as the National League's Rookie of the Year by the BBWAA. He is everything that is good about our game," said team manager Dave Roberts. "I look forward to watching him continue to grow and help lead the Dodgers to a championship."
Seager is also the Dodgers' 17th Rookie of the Year (the most of any MLB team) and the 21st player overall to win by unanimous vote. He is still in contention for the NL Most Valuable Player Award and is the Dodgers' Hank Aaron Award nominee, but has already won a Silver Slugger, has been given the Players Choice Award for Outstanding NL Rookie and has been recognized as Rookie of the Year by Sporting News (NL) and Baseball America (MLB).
The talented rookie amassed 26 homers, a Dodger record for a shortstop. He finished the season ranked second in hits, fifth in runs, seventh in doubles, tied for second in multi-hit games, seventh in hits, fourth in total bases, seventh in batting average and 10th in slugging percentage.
Dodgers first baseman Adrián González heartily expressed his congratulations to Seager earlier today, saying, "Congrats Corey, you had an incredible year, and this is year one of an award-filled career. I'm very happy for you."
The Dodgers Kenta Maeda placed third in the Rookie of the Year voting.
Video Slider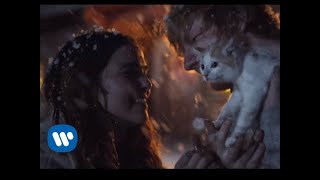 Win Tickets to See Ed Sheeran at the Rose Bowl
Ed Sheeran is back in Los Angeles, and your chance to see him perform is at the Rose Bowl in Pasadena on Saturday, Aug. 18. We are giving away complimentary tickets to the show. For a chance to enter to win, email us at info@lol-la.com with "Ed Sheeran" in the subject line and tell us why you would like to go.