The Dodgers' Dave Roberts Named NL Manager of the Year
First-year Dodger manager Dave Roberts (MLB)
It's more good news for the Los Angeles Dodgers, a day after shortstop Corey Seager was named NL Rookie of the Year. This time, it's the head of their coaching staff being honored by the Baseball Writers' Association of America. Dave Roberts has been named the National League's Manager of the Year.
Roberts, who was also named Sporting News' MOY, joins Hall of Famer and Dodger legend Tommy Lasorda as the only two managers in club history to in the award.
"Dave did an excellent job in his first year of managing in the big leagues," comments Lasorda. "With the number of injuries the team faced last season, Dave showed he could handle adversity, and he motivated his players and kept them together for the ultimate goal – a championship. He has a very bright future as a Major League manager, and I wish him all the success in the world with the Dodgers."
Indeed, the first-year manager navigated the team through injury and adversity to persevere from a season-high 8-game divisional deficit in late June to a 91-71 record and a fourth NL West title. The Dodgers went on to defeat the Nationals in the Division Series, before falling to the Cubs in six games in the NLCS.
"I'd like to thank the BBWAA for this honor," says Roberts. "I am humbled by this award. I'd like to congratulate Joe Maddon and Dusty Baker, who are not only great managers, but connect with their players in a way that I deeply respect. I share this award with the players, coaches and front office, who made me look good on a daily basis. Finally, I'd like to thank my family who has been with me every step of the way."
Video Slider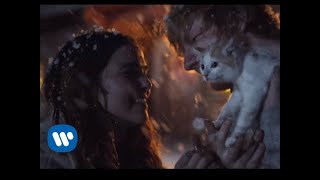 Win Tickets to See Ed Sheeran at the Rose Bowl
Ed Sheeran is back in Los Angeles, and your chance to see him perform is at the Rose Bowl in Pasadena on Saturday, Aug. 18. We are giving away complimentary tickets to the show. For a chance to enter to win, email us at info@lol-la.com with "Ed Sheeran" in the subject line and tell us why you would like to go.