Don't Worry, Clean Happy with WaterPura Wipes
WaterPura wipes are safe and strong.
If you watched documentaries like The Human Experiment, then you're already aware of the dangers that could be lurking in the products that you use every day to clean your home. When it comes to being a new parent, education is key, especially when it comes to the items you put into contact with your baby's skin during a diaper change,  day in the park or after a messy snack. WaterPura wipes are a safe and gentle way to keep your little one so fresh and so clean, clean.
There are many harmful chemicals in most baby wipe brands like toxic phenoxyethanol, as well as sodium benzoate or methylisothiazolinone that can irritate sensitive skin. This is exactly why Emily Frazer began developing chemical-free water wipes after the birth of her son, Archie, in 2013. Since Archie suffered from diaper rash, she tried all kinds of natural, fragrance-free wipes, but nothing eliminated his uncomfortable reaction.
Then, in August of last year, Frazer finally hit upon the right formula, and WaterPura sprung to life. Each case of WaterPura wipes is $31.50 and includes nine packs of 60 wipes (for a total of 540 wipes). Not only are they American-made and chemical-free, they're soft, strong and 100-percent worry free.
Visit waterpuracare.com to purchase your first pack today.
Video Slider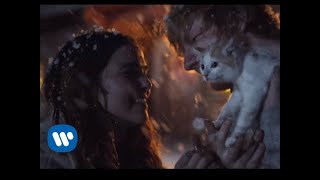 Win Tickets to See Ed Sheeran at the Rose Bowl
Ed Sheeran is back in Los Angeles, and your chance to see him perform is at the Rose Bowl in Pasadena on Saturday, Aug. 18. We are giving away complimentary tickets to the show. For a chance to enter to win, email us at info@lol-la.com with "Ed Sheeran" in the subject line and tell us why you would like to go.