Ever-Pretty Celebrates International Women's Day in Style
Ever-Pretty is committed to making every woman feel her very best for any occasion.
Wednesday, March 8, 2017, International Women's Day: A day to recognize, celebrate and salute every part of every woman – the delicate and dainty parts, the strong and cynical parts, the mothers and daughters and sisters in us and every single curve from head to toe.
Ever-Pretty, the destination for pretty dresses for any occasion, set out to do just that. Ever-Pretty's International Women's Day event at the company's headquarters in Irvine was all about celebrating women. This amazing event took place at the Ever-Pretty Warehouse, and as I entered, I was immediately blown away.
Romantic strands of lights were draped across the warehouse ceiling, and high-boy tables filled the room. Small bites of citrus chicken skewers, truffle mac and cheese, fresh fruit and more were set up right next to the bar. The bar that was manned by a charismatic bartender serving up the most delicious signature cocktail, Ever-Pretty's adorable version of the classic Cosmopolitan.
Across the room, there was a clothing rack of sample dresses. There were so many to choose from, and each one was available in every size from 2 to 16. What's even better, there were fitting rooms nestled in the corner, and we had free reign to try on as many dresses as we wanted – short dresses, long dresses, flowing dresses, fitted dresses, prints and patterns. And once you found that perfect dress – the dress that hugged every one of your womanly curves in just the right way – there was a fun red carpet with an Ever-Pretty backdrop and a professional photographer to capture the beautiful moment that each woman found "the dress."
Seriously, what could be better than playing dress up with truffle mac and cheese and cocktail in hand? Getting to take that perfect dress home. Ever-Pretty took the International Women's Day Celebration to another level by not only helping every woman discover "the dress" but sending her home with it as well. It was truly an event to promote positive body image, self-confidence and the beauty that can be found in our individuality.
The event embodied everything that Ever-Pretty is. A company fully committed to making every woman feel her very best for any occasion. Ever-Pretty has dresses perfect for summer day dates, proms, weddings and even a night out on the town. Everything dress is so beautiful, comfortable and affordable. Honestly, the hardest part was picking which dress to take home. For your next big event, night out or if you're simply searching for the dress to make you feel like the most beautiful you, think Ever-Pretty. Visit Ever Pretty and be prepared to be amazed.
For more information, visit ever-pretty.com/us.
Video Slider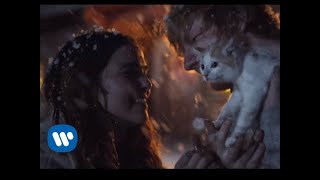 Win Tickets to See Ed Sheeran at the Rose Bowl
Ed Sheeran is back in Los Angeles, and your chance to see him perform is at the Rose Bowl in Pasadena on Saturday, Aug. 18. We are giving away complimentary tickets to the show. For a chance to enter to win, email us at info@lol-la.com with "Ed Sheeran" in the subject line and tell us why you would like to go.