Experience the Adventures of 60Out Escape Rooms
Love Horror? Try the Dracula room at 60Out Melrose.
Halloween may be over, but that doesn't mean the spooky fun needs to end just yet. For fans of horror and puzzles, 60Out has an escape room that will fulfill all of your devilish needs. With locations in West Los Angeles, Hollywood, Marina Del Rey, Melrose and Downtown, as well as in Philadelphia, 60Out has become popular among fans of escape rooms.
For those who aren't familiar with escape rooms, the premise is to find a way out of a locked room within the set time limit (60 minutes). It's not that easy, though. In order to get out, you have to solve puzzles, riddles and work together as a team to complete the challenge.
You can choose rooms based on their theme/genre and also difficulty level (Hints are allowed.). With themes like Krampus, Alice in Wonderland, Casino Heist, Titanic, Wizard's Workshop, Zen room and more, there's a room for everyone.
The Dracula escape room allows participants to act as a team of fearless vampire hunters and is located in the Melrose location. You're not just any vampire hunters, you're hunters out to seek the resting place of the most legendary horror icon, Count Dracula. With an hour limit, players ranging from teams of two to six must solve puzzles to make it out before sundown to avoid becoming Dracula's next blood source.
Guests must be at least 15 years old. As for prices, they vary depending on the number of players. For instance, the starting cost for two players is $40 per person. If you want to bring the whole gang (six people), the price starts at $26.99. You can visit the 60Out website to see a full list of dates/times available to choose from and book your slot.
While at the Melrose location, you can also decide to opt out of Dracula and instead release everyone from a dark spell on the Ghost Ship experience, or fail and become a part of the cursed crew. Horror not your scene? Well, if you want action, you can participate in Grandma's Masterplan in which you must find your grandmother's secret inheritance. The Hangover escape room also falls under the action genre and revolves around a drunken night, prison release and lost money.
Located at 7270 Melrose Avenue, the 60Out Escape Rooms are the perfect setting for any date night, birthday party and just general Friday night festivities.
For more information on all of the rooms and locations, visit 60out.com.
Video Slider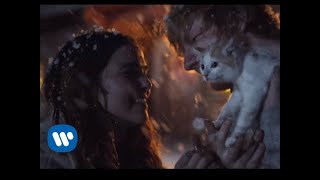 Win Tickets to See Ed Sheeran at the Rose Bowl
Ed Sheeran is back in Los Angeles, and your chance to see him perform is at the Rose Bowl in Pasadena on Saturday, Aug. 18. We are giving away complimentary tickets to the show. For a chance to enter to win, email us at info@lol-la.com with "Ed Sheeran" in the subject line and tell us why you would like to go.