Five Reasons to Eat at Pampas Grill
Brazilian barbecue lovers have a new location of Pampas Grill to enjoy in Burbank.
Foodies rejoice, the popular Pampas Grill has opened a location in downtown Burbank and currently has a promotion offering 50% off (with restrictions) to celebrate. Putting their spin on authentic Brazilian barbecue, the restaurant has become a favorite for many, thanks to their mouthwatering meats, desserts, salads and thirst-quenching drinks.
Unlike traditional eateries, Pampas Grill features an easygoing atmosphere and self-serve dining. As for the 50% off, it's not valid on beverages, desserts or catered orders and is only valid until Dec. 31, 2017 (at the Burbank location). Below are five reasons to visit.
1) Skip the long wait, serve yourself: You won't have to desperately wait for your food to be delivered at your table. No longer are the days of watching everyone else get served before you. Here, it's self-serve. Grab your plate, load up on your food, get it weighed, pay and seat yourself. It's that easy. Added bonus, you don't have to worry about getting the wrong order since you're making it yourself.
2) Pay by the Pound: With its wide selection of traditional Brazilian food, Pampas makes it easy on your wallet to enjoy a delicious meal without breaking the bank. Being that you're in control of what goes on your plate, you can pile on as much or as little as you want. The barbecued meats, salads and hot dishes are $11.25 per pound.
3) Churrasco (barbecue meats): This could very well be number one on this list as well, to be honest. The star of the menu is of course the array of meat choices. The Sirloin Cap, Top Sirloin, Spicy Chicken Thighs, Pork Loin, Chicken wrapped with Bacon, and Leg of Lamb are just a few of the options. If you want the Meats a La Carte, the Chicken and Sausage go for $12.45/pound. while the Beef and Lamb are $15.95/pound. When it comes to choosing your meat, make sure to specify how you'd like it done.
4) Location, location, location: You have the Pampas Grill in the Original Farmers Market,
Culver City and of course, the newest location in downtown Burbank. Each restaurant provides guests with a great atmosphere and friendly customer service.
5) The Salads: Perhaps you don't want an entire plate full of just meats. Fear not, there's a crazy amount of other options to choose from. At just $9.65/pound, there's the Potato Salad, Eggplant Salad, Pasta Salad, Caesar Salad, Heart of Palms, and String Bean Salad, just to name a few.
Pampas Grill is located at 269 E. Palm Ave., Burbank 91502. For more information, visit pampas-grill.com.
Video Slider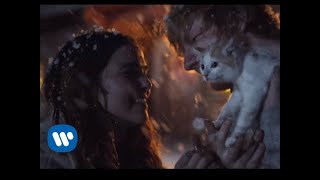 Win Tickets to See Ed Sheeran at the Rose Bowl
Ed Sheeran is back in Los Angeles, and your chance to see him perform is at the Rose Bowl in Pasadena on Saturday, Aug. 18. We are giving away complimentary tickets to the show. For a chance to enter to win, email us at info@lol-la.com with "Ed Sheeran" in the subject line and tell us why you would like to go.