Five Reasons to Get the gb Pockit Compact Stroller
The gb Pockit Compact Stroller is small yet safe.
If you're a parent or have been around people with babies, you know how important certain items are. Bottles, diapers, the usual and, of course, strollers.
One brand known best for their innovation, set out to create the most compact stroller.
No, really. Good Baby (gb) International created the smallest stroller. Their Pockit Compact Stroller made it into the 2014 Guinness World Records. Their products aren't just impressive and recognized worldwide, they have 25 years of design, development and testing to back up their good name.
Strollers are important when you're traveling and running day-to-day errands, they should never be the cause of your stress. If anything, they should help alleviate it.
If you're in the market for one, meet your new best friend, the Pockit Stroller. The perfect gift for any parent on the move, you can't go wrong with this purchase.
In case you're still not convinced, keep reading below to get even more information as to why you should buy it.
1) Safety: Innovation is great, but so is safety. And you can rest assured that your child will be safely seated with the Pockit. With its adjustable harness, lockable tires for proper balance between maneuverability and stability and its easy-to-push-and-steer design, you and your child are in good hands.
2) Good things come in small packages: Being mortified when your stroller won't fit in the overhead compartment on a plane; dirty looks you get when you take too long to set up your stroller; tired of feeling like your arm is going to fall off due to the diaper bag you're carrying – those days are over! This baby (pun intended) uses the 2 x 2 D technique. Meaning, in only two steps, you'll be switch it up from pushing to carrying it.
3) Durability: The stroller features premium materials and is made to last. Its expert design allows it to be small and light, but also strong. The Pockit is able to hold a child up to 55 pounds. Additionally, its storage basket holds up to 11 pounds of gear. Not only is it convenient, it's built to last.
4) Design: Listen, aesthetics always matter. That doesn't change when it comes to your baby items. gb products consists of modern styles. The stroller is not just well built, its also luxurious. An added bonus to its sleek design and all-black style is the fact that it looks like a cool bag when its folded up, not a giant bulky mess. Another bonus is that it has been designed to stand on its own when folded.
5) Cost Effective: The Pockit retails for $249.99. Ideally, it's an investment. You're buying a product that is reliable, and while it may be a bit more expensive than some other strollers, you have the comfort of knowing you'll be able to use it for years.
You can find this product and more at gbchildusa.com. Here, you'll be able to do your research and read reviews from actual consumers.
Video Slider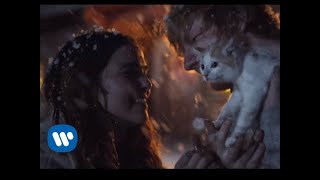 Win Tickets to See Ed Sheeran at the Rose Bowl
Ed Sheeran is back in Los Angeles, and your chance to see him perform is at the Rose Bowl in Pasadena on Saturday, Aug. 18. We are giving away complimentary tickets to the show. For a chance to enter to win, email us at info@lol-la.com with "Ed Sheeran" in the subject line and tell us why you would like to go.