Five Reasons to Love Florida Georgia Line
Tyler Hubbard and Brian Kelley of Florida Georgia Line (Jim Wright)
Florida Georgia Line did not have to wait in line, so to speak, for their opportunity at country music stardom. They skyrocketed through the genre, and today they're one of the biggest and brightest stars in country music. There are countless reasons to love this bro country duo, composed of Brian Kelley and Tyler Hubbard, but here are the top five reasons to love Florida Georgia Line. 
"Cruise" Is The Best-Selling Digital Country Single of All Time – Just two years after forming Florida Georgia Line, Kelley and Hubbard hit it big with "Cruise," the first single from Itz Just What We Do, their second EP. The single went on to be the best-selling country digital song of all time in the U.S. with more than seven million copies sold. So just a few years after meeting, they didn't just make it to the big stage, they kicked the front door down and made a loud entrance. 
They've Got a Signature Sound – One of the keys to Florida Georgia Line's success is that they have a signature sound because they're not afraid to defy the norm and take bold risks. At times they sound very different than the average country artist you hear on the radio, which both rubs some of the old-school fans the wrong way but also helps the duo stand out above the rest. For example, just this week they invited Nelly – who remixed "Cruise" in 2012 – and the Backstreet Boys onto their tour. 
Brian Kelley Was a Star-Baseball Player Who Went to Florida State – Before Kelley and Hubbard met while studying at Belmont University, Kelley was a star baseball player with an athletic scholarship at Florida State University, one of the marquee baseball programs in the nation. When his career on the diamond didn't pan out, he resorted to his other passion: the guitar. When Hubbard heard him play at school he knew he wanted to collaborate with Kelley; and the rest, as they say, is history. 
They Have a Big Vision – Once it became clear to Kelley and Hubbard that they wanted to collaborate, they made a commitment to each other. Despite the difficulty of breaking into country music as complete unknowns they gave each other a two-year window to break into the scene. That sounds virtually impossible, but not long after making that commitment the single "Cruise" opened all the doors for them. 
They Could Be the Future of Country Music – Florida Georgia Line are not your father's country music – or even your older brother's, to take it a step further. Some of their influences in their career have been bands like Nickelback, Shinedown and Three Days Grace, and they don't wear cowboy hats like George Strait or boots like Alan Jackson. But based on their success you can be assured they've resonated with country music fans and folks who are new to the genre. Their last two albums have gone 7-times and 10-times platinum respectively, and their annual income is over $36 million, which is an indicator they will be one of the biggest acts of this generation. 
For more information, visit floridageorgialine.com.
Video Slider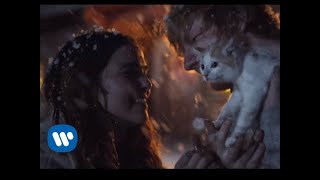 Win Tickets to See Ed Sheeran at the Rose Bowl
Ed Sheeran is back in Los Angeles, and your chance to see him perform is at the Rose Bowl in Pasadena on Saturday, Aug. 18. We are giving away complimentary tickets to the show. For a chance to enter to win, email us at info@lol-la.com with "Ed Sheeran" in the subject line and tell us why you would like to go.