Five Reasons to Love Luke Bryan
Luke Bryan will help define this era of country music.
Like most musicians who move to Nashville, Luke Bryan came to Music City from Leesburg, Ga. with the dream of becoming a country superstar. But this farmer's son has surpassed seemingly insurmountable odds to achieve more than just mere stardom.
Not only has he amassed a slew of No. 1 singles and awards on the road to becoming country music royalty, but Bryan is well on his way to actually defining this era of country music. Here's a more in-depth look at why you should give his music a whirl.
He's overcome so much – From a young age, Bryan seemed destined to leave rural Leesburg, Ga. for Nashville. However, his road to country music royalty has come with an abnormal amount of setbacks. At age 19, shortly before he planned on moving to Music City, his brother, Chris, died in a car accident. Years later, once he had made it in Nashville, his sister, Kelly, died due to unknown reasons. Despite these tragedies, Bryan persevered and even released the heart-wrenching single "Drink A Beer" as an homage to his late siblings in 2013.
He will help define this era of country music – Whether you're more into older country music, modern country or both, there's no doubt that Bryan will be one of the few defining voices of this generation of country musicians. Although he cites artists like Merle Haggard and George Strait as influences on him, this 2013 interview with Huffington Post sums him up pretty well: "I think there's been somewhat of a change with our generation. You know, nobody grew up more countrier than me, but I mean, I had Beastie Boys playing on little boom boxes and Run D.M.C. and all forms of music, so through the years, I just think it's all constantly blending together." The reason that's important is because times change, genres change, and it's great to have someone who understands that as one of the biggest names in the industry. 
His Spring Break CDs – Every year since 2009, Bryan has made a Spring Break-themed CD, aside from his studio albums. This has inevitably categorized him as the most "bro country" musicians in country music but also one of the most fun musicians in the industry. It's great that for every ballad-y or twangy single you hear on the radio there are also songs that can take you to Panama City Beach to knock a few back with your friends. 
He Plays Injured – Earlier this fall, just hours before a headlining concert in Tennessee, Bryan announced he'd broken his clavicle while riding a bicycle by posting a picture of his x-ray on Twitter. However, shortly after, he went full Kobe Bryant by announcing the show would go on, and the tour would continue as planned. No one would've faulted him for rescheduling a few shows. But he showed his country grit and showed everyone why his fans love him –Mamba mentality. 
His Hit Singles – Luke Bryan seems to be a bottomless pit of hit singles. By now he's made enough albums to make him one of the greats of this generation in country music, but it's his hits that have cemented him as country music royalty. If you've been listening to country music for the past six years, it's nearly impossible to find a time in which Bryan didn't have a hit single at or near the top of the Country Top 100 charts. That is the definition of sustained greatness and ultimately what will put him among the all-time country music greats. 
For more information, visit lukebryan.com.
Yuri Shimoda contributed to this article.
Video Slider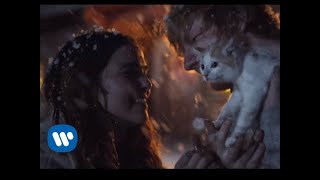 Win Tickets to See Ed Sheeran at the Rose Bowl
Ed Sheeran is back in Los Angeles, and your chance to see him perform is at the Rose Bowl in Pasadena on Saturday, Aug. 18. We are giving away complimentary tickets to the show. For a chance to enter to win, email us at info@lol-la.com with "Ed Sheeran" in the subject line and tell us why you would like to go.