Five Reasons We Loved The Classic at Dodger Stadium
Arnel Pineda, lead singer of Journey, on Sunday, July 16, 2017 during Live Nation's The Classic performance at Dodger Stadium. (Courtesy of Brandon Rieck)
The Eagles and Fleetwood Mac headlined Live Nation's inaugural The Classic West two-day concert this Saturday, July 15 and Sunday, July 16 at Dodger Stadium alongside Journey, Steely Dan, The Doobie Brothers and Earth, Wind & Fire.
It was a memorable night at Chavez Ravine (to thousands in attendance) and there were countless great moments, but here are the top five reasons why we loved The Classic West Concert at Dodger Stadium.
1. Eagles (July 15) and Fleetwood Mac (July 16)
The Eagles have been part of the fabric of American culture for decades. They're omnipresent in movies, commercials, the radio, and the Spotify playlist of every 14-year-old who discovers them and becomes inspired to pick up a guitar and start a band. Thye've never faded away, and if you saw them at Dodger Stadium you'd know why. Adding more importance to this particular concert, legendary lead singer, Don Henley, hinted that this could be their last hurrah. "In case this is our last dance, I want to thank all our fans in southern California," he said. "It all started right here in Los Angeles 46 years ago… Who knew?" And Deacon Frey's vocals sound just like that of his father, the late Glenn Frey. Deacon is a touring musician (vocals and guitars) with the Eagles. In "Take It Easy", one of the favorites on the night, it was as if Glenn was within Deacon; sounded the same – absolutely amazing!
L.A. loves Fleetwood Mac. The British-American rock band consisted of Mick Fleetwood, John McVie, Christine McVie, Lindsey Buckingham and the one-and-only Stevie Nicks! Nicks stole the show with "Dreams", and the audience loved it, entirely.
2. Journey
In a lineup with so many iconic artists, Journey is as iconic as they come. Saturday night they backed it up on stage, playing all their hits and then some, much to the delight of the Dodger Stadium crowd. As you could imagine, when they played karaoke favorite "Don't Stop Believin'" it sounded like every single person was singing. There was also a warm moment, when singer Arnel Pineda dedicated the song "Lights" to Journey's original singer, Steve Perry.
3. Steely Dan
Steely Dan are one of the most unique bands ever. They record their songs with the highest fidelity and attention to detail sonically, which may lead you to think their live shows may sound different from the album. But that's not the case! Even though they were missing some members from the band, their sound inside the beautiful Dodger Stadium was impeccable. It's virtually impossible to think this band has been around for 45 years. FORTY-FIVE YEARS! They sound amazing.
4. The Doobie Brothers
Rarely does a band with more than 40 million albums sold slip a little under the radar at any concert. But with this stacked lineup the legendary San Jose band weren't at the top of the bill. However, frontman Tom Johnston's energetic performance got the Dodger Stadium crowd pumped up before the headliners.
5. Dodger Stadium
Dodger Staidum is home to the best and hottest team in Major League Baseball right now, but it's also an amazing venue for summer concerts. Nothing beats taking a selfie at an Eagles concert with the palm trees and scenery of Chavez Ravine in the background. Just like concert at the Hollywood Bowl and Greek Theatre, concerts at Dodger Stadium are the epitome of So Cal summers.
Up next is The Classic East on July 29 and 30 at Citi Field in New York.
Video Slider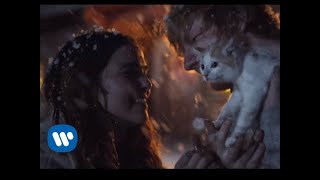 Win Tickets to See Ed Sheeran at the Rose Bowl
Ed Sheeran is back in Los Angeles, and your chance to see him perform is at the Rose Bowl in Pasadena on Saturday, Aug. 18. We are giving away complimentary tickets to the show. For a chance to enter to win, email us at info@lol-la.com with "Ed Sheeran" in the subject line and tell us why you would like to go.