Five Reasons to See Inland Pacific Ballet's The Nutcracker
Inland Pacific Ballet presents 10 performances of The Nutcracker. (E.Y. Yanagi)
The holiday season brings with it many iterations of the famous ballet The Nutcracker, but every production is unique to each dance company. Inland Pacific Ballet's presentation of the iconic ballet is no exception.
See it for yourself at three theaters – Bridges Auditorium, Lewis Family Playhouse and the Fox Performing Arts Center – this December. Performances at Bridges are at 2 p.m. and 7:30 p.m. on Dec. 9  and 2 p.m. on Dec. 10; at Lewis at 7:30 p.m. on Dec. 15, 2 p.m. and 7:30 p.m. on Dec. 16 and 2 p.m. Dec. 17; and at Fox at 7:30 p.m. on Dec. 22 and 2 p.m. and 7:30 p.m. on Dec. 23.
Here are five reasons to treat your senses to Inland Pacific Ballet's 2017 production of The Nutcracker.
Magic – Since The Nutcracker is set during Christmas, it's an obvious choice to mount productions of the ballet around the holidays. But there's even more to why so many companies like IP Ballet continue to perform it year after year. The magic of Christmas and the magic of The Nutcracker go hand in hand. It's a story about dreams coming true. And what better time to make that happen than the holidays?
Costumes – The beauty of costumes to transport audiences across time and location is exhibited in IP Ballet's The Nutcracker. From the period finery of a late-1800s Christmas Eve party to elaborate ballerina outfits that are particular to lands that exist only in the imagination, costume designer Jeanne Nolden does a splendid job of outfitting the entire company that includes children and adults.
Sets – Nancy Seruto and Daniel C. Nyiri succeed in creating set pieces that are practical yet inspire the feeling that you're actually seeing places you have never visited in your entire life. We love the giant tree at the Christmas party that's adorned with ribbons and illuminated by the glow of candlelight. The Land of the Snow seems awfully frigid, while the Land of Sweets is incredibly decadent.
Dancers – While the costumes and scenic design are brilliant, what obviously makes every production of The Nutcracker so special is the dancers that bring the story to life. The cast of IP Ballet's show does an incredible job of breathing new life into the familiar characters and story. Choreographed by Laurence Blake and Victoria Koenig, the company of dancers dazzles you from start to finish.
Tradition – What really makes Christmastime – or any holiday – so special, though, is spending time with loved ones and creating memories that will last a lifetime. IP Ballet's production of The Nutcracker is an event that the whole family will love, and attending a performance all together is a lovely holiday tradition.
Inland Pacific Ballet's The Nutcracker is at Bridges Auditorium (Pomona College, 450 N. College Way, Claremont) Dec. 9 and 10, Lewis Family Playhouse (12505 Cultural Center Drive, Rancho Cucamonga) Dec. 15-17 and Fox Performing Arts Center (3801 Mission Inn Ave., Riverside) Dec. 22 and 23. For tickets and more information, visit ipballet.org/index.php.
Video Slider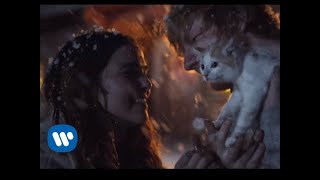 Win Tickets to See Ed Sheeran at the Rose Bowl
Ed Sheeran is back in Los Angeles, and your chance to see him perform is at the Rose Bowl in Pasadena on Saturday, Aug. 18. We are giving away complimentary tickets to the show. For a chance to enter to win, email us at info@lol-la.com with "Ed Sheeran" in the subject line and tell us why you would like to go.