Five Reasons to See Luzia by Cirque du Soleil
Lose yourself in Cirque du Soleil's Luzia.
Whenever a new Cirque du Soleil production makes its way to Southern California, a palpable anticipation fills the air because Angelenos know they're in for quite a show. This holiday season, we are blessed with several performances of the brand's Latin-flavored Luzia at Dodger Stadium Dec. 8 through Jan. 21 and OC Fair & Event Center Feb. 21-March 18. Here are five reasons why you cannot miss the show.
Cirque du Soleil – The Montreal-based entertainment company has been mounting incredibly unique and thoroughly thrilling productions since the '80s to fans on every continent (except Antarctica, but we wouldn't put it past them to one day attempt it!). People love the spectacles that occur beneath Cirque du Soleil's Grand Chapiteau because they are more than shows, they're experiences. The brand is associated with quality, and Luzia is no exception to its high standards.
Theme – While luz means light in Spanish, iluvia is translated to rain. The two elements are at the core of Luzia's literal title as Cirque du Soleil has fused the beautiful lighting with falling water elements into the show. Audiences are sure to be dazzled when artists perform under pouring showers right in front of their eyes.
Acrobatics – From aerialists and hoop divers to contortionists and Cyr Wheel artists, you won't find any old tricks from your grandma's circus at Luzia. The world-class artists who make up the performance troupe are so full of passion for their craft, it is impossible not to let their excitement bleed into your soul as you watch their breathtaking stunts.
Production Value – Luzia's vibrantly colored and detailed costumes are sure to catch your eye, enhancing every move the performers make. And oh, the set pieces – show-goers are seamlessly transported from the ocean to the jungle, from an old film set to a dance salon throughout the show.
Culture – Seriously, what's not to love about Mexican culture? Inspired by the immense richness of the country's heritage and traditions, Luzia blends the music, the dancing and even the football (soccer) moves that are touchstones of Mexican culture into a cohesive and thoroughly captivating experience.
Luzia by Cirque du Soleil is at Dodger Stadium (1000 Vin Scully Ave., Los Angeles 90012) Dec. 8-Jan. 21 and at OC Fair & Event Center (88 Fair Drive, Costa Mesa 92626) Feb. 21-March 18. For tickets and more information, visit cirquedusoleil.com/luzia.
Video Slider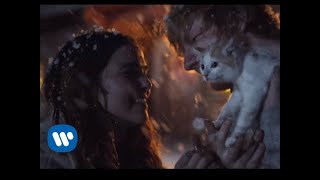 Win Tickets to See Ed Sheeran at the Rose Bowl
Ed Sheeran is back in Los Angeles, and your chance to see him perform is at the Rose Bowl in Pasadena on Saturday, Aug. 18. We are giving away complimentary tickets to the show. For a chance to enter to win, email us at info@lol-la.com with "Ed Sheeran" in the subject line and tell us why you would like to go.