Five Reasons to Visit Woodley Proper
Dine on an array of gourmet delights at Woodley Proper in Encino.
There's nothing better to take the edge off of a long day at work than a good (strong) drink and delicious food. Combine that with vintage vibes, modern aesthetics and a little bit of magic, and you have the one and only Woodley Proper.
It's part of the Phillip Frankland Lee and Margarita Kallas Lee's eateries located in Encino. The vintage-era modern bar and lounge with a full menu has quickly become a favorite with guests thanks to their spectacular meals and beverages, and their friendly employees and customer service.
If you're in search of a new spot to hit up after work, to have a romantic date or even just a night out with your friends, Woodley Proper is just the place. Below are a few reasons why you should definitely stop by and check it out.
Magic Bar – Listen, if the name alone doesn't make you want to drop by, nothing will. Tucked away in the back portion of the bar is the Magic Bar. Here, different magicians perform each Monday at 7 p.m. and 9 p.m. Having a drink with friends is great, but having a drink while seeing real magic done before your eyes is on a whole new level of cool. Keep in mind, space is limited so you need to call in advance to get a ticket.
Give us all the drinks: Beer enthusiasts can drink happily (and responsibly, of course) with $6 beers that include Fremont Lush IPA, Avery Ellie's Brown Ale and Boulevard Kolsch. For those who prefer cocktails, they're all priced at $13. You can choose from the classic Old Fashioned or try the Jungle Bird made with aged rum, Campari, pineapple and lime. Perhaps you need more of a kick. Go with El Diablo, which is made of tequila, casis, ginger, lemon and soda.
Gourmet Food: Sure, drinks and magic are great, but you need food. At Woodley Proper, you're served gourmet food including Lamb Neck Tacos, Egg Rolls, Duck Wings, Ceviche, the Proper Patty Melt and the Fried Root Sandwich with beet mustard and coleslaw on a house-made brioche. Also, head over on Tuesdays when oysters are only a dollar.
Proper Hour: Come in from midnight to 2 a.m. for daily special prices on select menu items and $1 select beers. If you're interested in Happy Hour, that goes from 5 p.m. to 7 p.m.
Industry Discount: While this doesn't apply to all guests, it does apply to those who work in the hospitality industry. You can receive 20 percent off any full-price drink (all day, every day), you just need to bring in some proof of employment like a pay stub.
Drop by and visit the restaurant to see what the buzz is about, it's sure to be an experience you'll remember fondly.
Woodley Proper is located at 16101 Ventura Blvd., Encino, and you can visit woodleyproper.com for additional information. 
Video Slider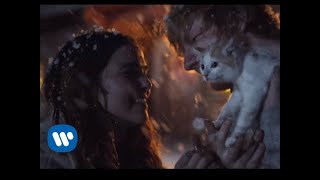 Win Tickets to See Ed Sheeran at the Rose Bowl
Ed Sheeran is back in Los Angeles, and your chance to see him perform is at the Rose Bowl in Pasadena on Saturday, Aug. 18. We are giving away complimentary tickets to the show. For a chance to enter to win, email us at info@lol-la.com with "Ed Sheeran" in the subject line and tell us why you would like to go.