Five Reasons We Love La Arrolladora Banda El Limón De René Camacho
La Arrolladora Banda El Limón De René Camacho on Saturday, June 10, 2017 at Microsoft Theater in downtown Los Angeles. (Tracy Slobotkin / LOL-LA)
In the pantheon of banda music—one of Mexico's greatest musical exports—there have been countless bands that have made their mark on the brass-heavy genre that originated in Sinaloa, Mexico. But few have have the repertoire to compete with La Arrolladora Banda El Limón De René Camacho, whom performed on Saturday, June 10, 2017 at Microsoft Theater at L.A. LIVE to a near sold out crowd.
They are one of the most popular Mexican artists of the last 20 years. There are a million reasons to like them, but here are five reasons why we love the great Arrolladora.
A Hit Machine
For nearly 20 years now it seems like there's always a new Arrolladora song on the radio making waves. They're easily one of the most consistently successful Mexican artists, and that's because their style and lyrics resonate so well with audiences. There have always been hot, new bands on the radio that seem to compete with Arrolladora for air time, but Arrolladora always rise above the rest and have remained that way their entire existence.
Romantic Voice of This Generation
If you're talking about regional Mexican music, you'd be hard-pressed to find an artist with more romantic anthems than Arrolladora. Since their inception in the late 90s, they've churned out romantica after romantica nonstop. From hopeful songs of young romance like "Niña De Mi Corazon" and "Entregame Tu Amor" to songs of heartbreak like "Ya Es Muy Tarde" and "Si Tu Amor No Vuelve", if you have something to tell that special someone but can't seem to put it into words, chances are there's an Arrolladora song that can do it for you.
Social Media Friendly
Arrolladora have ranked high on the Billboard Social 50 chart due to their massive social media presence. The Social 50 ranks the most popular artists on YouTube, Vevo, Facebook, Twitter, SoundCloud, Wikipedia, Myspace and Instagram. They interact with their fans on social media as much as any other artist out there, and that creates a deeper connection with their millions of adoring fans.
Great Live
Whether they're in a town in Mexico or a big city in the U.S., such as Los Angeles, the crowds for an Arrolladora concert look less like the lines for an artist and more like a visit from an important head of state—they're massive! That's because the band never disappoints, which makes them on of the hottest tickets in town, regardless of the city. And this is certainly something that became true on Saturday, June 20 before and after their show.
One of Mexico's Greatest Musical Exports
Historically, Mexico has blessed the music world with great musicians that have resonated on both sides of the border (see the Hollywood Walk of Fame). From Pedro Infante to Tigres Del Norte to Ramon Ayala, you could make a long list of great Mexican musicians and argue about who's the greatest all day long. Arrolladora may not be at the top, but when it's all said and done, their songs will live on for generations, which will cement them as one of the great Mexican musical exports.
Video Slider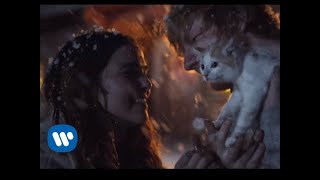 Win Tickets to See Ed Sheeran at the Rose Bowl
Ed Sheeran is back in Los Angeles, and your chance to see him perform is at the Rose Bowl in Pasadena on Saturday, Aug. 18. We are giving away complimentary tickets to the show. For a chance to enter to win, email us at info@lol-la.com with "Ed Sheeran" in the subject line and tell us why you would like to go.