Get Your Fill of Food and Music at La Feria de Los Moles
Taste some mole and watch a concert from singer and guitarist Javier Bátiz at La Feria de Los Moles.
In Mexican culture, Mole is quite a special dish. The huge amount of ingredients and many intricate steps to make them sing makes whipping up some mole no easy feat.
Pedro Ramos, an immigrant from Puebla, Mexico, established La Feria de Los Moles in honor of the mole that his grandmother used to make and the nostalgia the dish evokes of his native land. The event is celebrating its ninth year this Sunday, Oct. 9, from 10 a.m. to 6 p.m. at Olvera Street in downtown Los Angeles.
Not only does the crowd get to taste traditional moles from different regions of Mexico, they are to be treated to a full concert by singer and guitarist Javier Bátiz, the "Brujo del Rock," that includes songs that span the 59 years of his career. The musical artist, whose influences stem from the blues and R&B, receives a special proclamation from the City of Los Angeles at the festival.
La Feria de Los Moles is a great chance to sample different moles and enjoy a legendary Mexican rocker.
For more information, visit feriadelosmoles.com.
Video Slider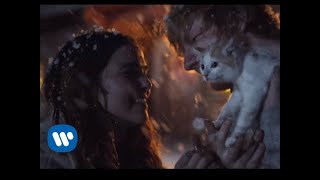 Win Tickets to See Ed Sheeran at the Rose Bowl
Ed Sheeran is back in Los Angeles, and your chance to see him perform is at the Rose Bowl in Pasadena on Saturday, Aug. 18. We are giving away complimentary tickets to the show. For a chance to enter to win, email us at info@lol-la.com with "Ed Sheeran" in the subject line and tell us why you would like to go.