Get Hungry for the Third Annual Eastside Food Festival
Sample some of the best dishes the Eastside has to offer Oct. 2 at Mack Sennett Studios.
The Eastside Food Festival returns to Mack Sennet Studios in Silver Lake on Sunday, Oct. 2. If you live in the Valley or on the Westside, this is your perfect chance to taste dishes from some of the best restaurants on the other side of town all in one place. If you happen to live on the Eastside, then it's a chance to gobble up some favorites or to try something new.
The full list of vendors is still to be released, but some of the confirmed participants include Little Beast, Jeni's Ice Cream, Sticky Rice, Ohana Poke Co., Starry Kitchen, Knuckle and Claw, Pok Pok and Buttonmash. Drinks are to be supplied by Silverlake Wine Shop, Angel City Brewery, Our/Los Angeles Vodka and Ventura Spirits.
Now in its third year, Eastside Food Festival not only offers Angelenos unlimited food and soft drinks from over 35 vendors starting at $55 early bird general admission ($45 early bird for non-drinkers) or $85 early bird VIP (includes early entry access, exclusive tastings and demos, a VIP lounge and gift bag, as well as five bar drink tickets), but proceeds benefit PATH (People Assisting the Homeless).
For tickets and more information, visit eastsidefoodfest.com.
Video Slider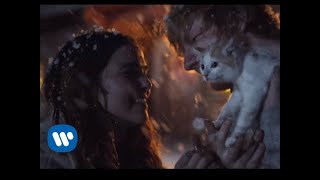 Win Tickets to See Ed Sheeran at the Rose Bowl
Ed Sheeran is back in Los Angeles, and your chance to see him perform is at the Rose Bowl in Pasadena on Saturday, Aug. 18. We are giving away complimentary tickets to the show. For a chance to enter to win, email us at info@lol-la.com with "Ed Sheeran" in the subject line and tell us why you would like to go.