Get to Know L.A.-Based Clothing Line Third Uprising
Third Uprising offers great pieces at affordable prices.
For every inner shopaholic, it's difficult to find good quality clothing pieces that will last you for years. We're constantly on the lookout for great deals and promotions but are still let down by the worn-down condition of each product we put our money into. With the failed outcome of every shopping experience, it's difficult to trust various clothing brands that don't get the job done.
Fast-forward to 2017, Los Angeles-based clothing line Third Uprising destroys the norm of your typical minimal wear by creating authentic pieces with affordable prices. Third Uprising was formed by a small team of talented creatives and digital entrepreneurs who are ready to tackle the fashion industry with passion to create the best product for each individual.
With its minimalistic and sophisticated look, each piece is handcrafted with the softest and most durable Pima cotton, French Terry and unique yarn blend that creates a unique textured finish.
By eliminating the wholesale pricing structure, the company provides premium quality at affordable prices. Additionally, Third Uprising is made in India, utilizing fair trade practices, and a portion of the proceeds are donated to the education of the children of the seamstresses who create the perfect product.
With dozens of selections for men and women, you're bound to find your go-to tee or your favorite pair of sweats. Every collection is unique with its minimal look that you can coordinate any outfit with. And within the next few months, Third Uprising's fall collection will make you want it to be autumn all year round.
Third Uprising also has a special referral program going on right now. When you share a link with your friends and family and three make a purchase through the link you provide them, you earn a credit for every $20 for you to spend.
So whether you're running errands or grabbing drinks with friends, Third Uprising meets every fashion trendsetter's fantasy by giving timeless pieces with affordable prices. The evolution of fast fashion is here, and we're all for it.
Visit thirduprising.com to view their full selection of items and to see their special offers.
Video Slider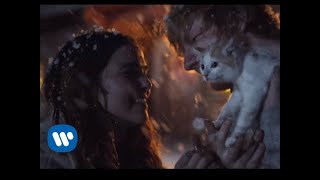 Win Tickets to See Ed Sheeran at the Rose Bowl
Ed Sheeran is back in Los Angeles, and your chance to see him perform is at the Rose Bowl in Pasadena on Saturday, Aug. 18. We are giving away complimentary tickets to the show. For a chance to enter to win, email us at info@lol-la.com with "Ed Sheeran" in the subject line and tell us why you would like to go.