Giving Up Carbs? Outer Aisle Gourmet Is for You
An array of tasty pizzas made with Outer Aisle Gourmet Cauliflower Pizza Crust.
If you're allergic to gluten, diabetic or simply watching your carb intake, missing favorite foods like pizza or a grilled cheese sandwich can lead to serious cravings, tempting you to cheat. Outer Aisle Gourmet is here to help with their Cauliflower Pizza Crust and Cauliflower Sandwich Thins.
New Orleans native and mother of four Jeanne David found a way to serve healthier meals to her family by recreating some of their most beloved dishes with vegetables: bread and pizza crust made with cauliflower. She founded Outer Aisle Gourmet to spread these gluten- and nut-free items that are naturally low in carbs, calories and fat across the country.
David shares creative recipes for each of the products at outeraislegourmet.com. Try a tangy Mama Jane's BBQ Pizza, super creative Zucchini Spaghetti Pizza, Greek Pizza with shrimp, feta, onions and grape tomatoes or some Easy Cheesy Breadsticks with the Cauliflower Pizza Crust. She also experiments with the crusts to make a lighter Lasagna. Ingredients in the Cauliflower Pizza Crust ($6) are fresh cauliflower, parmesan cheese, clean label cottage cheese, eggs, basil, oregano, garlic and sunflower lecithin.
The Cauliflower Sandwich Thins ($6) are made with fresh cauliflower, parmesan cheese, clean label cottage cheese, egg whites and sunflower lecithin. Some ideas for the Sandwich Thins include a filling Breakfast Sandwich, Turkey Bacon Club and a Bacon and Smoked Gouda Grilled Cheese. There's even a Cranberry Turkey Sandwich recipe that is perfect for Thanksgiving leftovers.
You can find Outer Aisle products at Whole Foods Market or purchase items from their website, outeraislegourmet.com.
Video Slider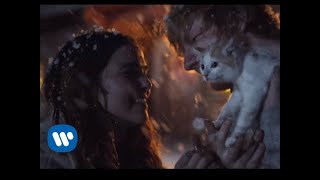 Win Tickets to See Ed Sheeran at the Rose Bowl
Ed Sheeran is back in Los Angeles, and your chance to see him perform is at the Rose Bowl in Pasadena on Saturday, Aug. 18. We are giving away complimentary tickets to the show. For a chance to enter to win, email us at info@lol-la.com with "Ed Sheeran" in the subject line and tell us why you would like to go.