GrindReliefN: A Top Product for Teeth Protection
GrindReliefN offers relief for those who grind their teeth.
For many, it takes a visit to the dentist to even realize they have an issue with grinding their teeth.
GrindReliefN was created by Dr. Joe Pelerin. The mouth guard intended for those who grind their teeth is proven to prevent Bruxism (excessive teeth grinding or jaw clenching) and is FDA approved.
The mouth guard can be used both during the day and at night. That being said, it should not be worn for more than 12 hours straight and should be removed before eating or drinking.
While there are many brands that offer devices, GrindReliefN has results of patients reporting an improvement in their shoulder and neck pain, their headaches and dental problems decreasing significantly.
In fact, since it is a smaller device, it's Central Power Bar is unique as it releases stimulus for clenching. Being that the force is concentrated on the anterior mid line, it can reduce muscle clenching as much as 70 percent.
Many may not think clenching teething is a major issue, however, over time it can lead to dental issues that are not only painful, but also costly. And while they can be bought at any drugstore, GrindReliefN is an alternative that is high quality, affordable and effective.
It retails for $37 at grindreliefn.com/product/grindreliefn.
For added consumer protection, it comes with a three-year Wear Guarantee. The guarantee covers damage marks on the posterior of the guard, staining and discoloring.
The product can be reheated and reshaped in order to perfectly fit one's teeth. For maximum results, it's necessary to ensure that the guard is being worn correctly. When worn properly, the main force will be felt at the mid line between the upper and lower front teeth.
To keep the product clean, it's recommended to use a toothbrush and toothpaste. It should also be protected from high temperatures as the item can be reshaped as a result. Additionally, it can be soaked in hydrogen peroxide once a week for 10 minutes, rinsed and dried.
You can purchase GrindReliefN at Walmart, CVS, Target, Amazon and other retailers. It can also be purchased at grindreliefn.com/product/grindreliefn.
Video Slider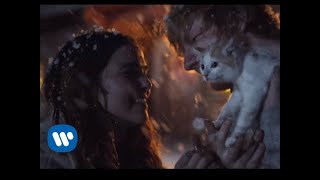 Win Tickets to See Ed Sheeran at the Rose Bowl
Ed Sheeran is back in Los Angeles, and your chance to see him perform is at the Rose Bowl in Pasadena on Saturday, Aug. 18. We are giving away complimentary tickets to the show. For a chance to enter to win, email us at info@lol-la.com with "Ed Sheeran" in the subject line and tell us why you would like to go.