Groundlings Improv Session Inspired by Daddy's Home 2
The Groundlings held a Daddy's Home 2 improv session in support of the film's release.
The film Daddy's Home 2 just released in theaters and showcases the family comedy between the characters played by Will Ferrell and Mark Wahlberg from the first film and their dads coming into the picture for the holidays. In a scene from the movie, the father-son duos hit up an improv session for some bonding time.
The talented John Lithgow and comedic powerhouse Ferrell return to their improv roots by participating in a session. The craft of on-stage and in-the-moment art leads to some reveals in the movie that make you laugh and get emotional at the same time.
LOL-LA recently participated in a Daddy's Home 2-hosted session of improv at the Groundlings Theatre in Los Angeles, one of Ferrell's comedic squad bases. The institution that's focused on character work is where Ferrell cut his teeth to bring us iconic characters.
Our instructor, Julian, guided us along with participants from other outlets as we jumped into the art of spontaneous relationship building. As one of two socially anxious writers there, we were encouraged to embrace the awkward and roll with it, leading to some natural reactions and laughs that we didn't know we could bring out. We worked with listening to our partners and working off that with a "Yes and" mentality.
These tools that the fun, creative and nurturing environment Julian and the folks at Groundlings provided are the building blocks of comedy greats. It was really fun to explore and an awesome way to break out of our shells. It was super cool to try out something new and see if we had comedic chops. Even watching one another say ridiculous things and come up with witty choices on the spot was hilarious.
By the end of it, the collaboration between us all totally grew out of meeting just that morning felt like we'd known each other for a long time. We could have played family teams just like in the movie!
Daddy's Home 2 is now in theaters.

Video Slider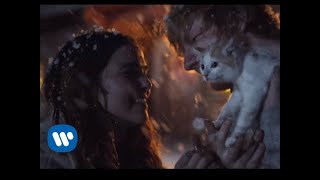 Win Tickets to See Ed Sheeran at the Rose Bowl
Ed Sheeran is back in Los Angeles, and your chance to see him perform is at the Rose Bowl in Pasadena on Saturday, Aug. 18. We are giving away complimentary tickets to the show. For a chance to enter to win, email us at info@lol-la.com with "Ed Sheeran" in the subject line and tell us why you would like to go.