Healthy Spot: A One-Stop Shop for the Well-Being of Pets
The West Hollywood shop is one of six Healthy Spot locations throughout Southern California.
Southern Californians love their pets. Well, you could probably say that about people in all parts of the world, but Southern Californians in particular take the lead when it comes to caring for pets and making pets as close a part of their everyday lives as possible. That, we could say.
With that in mind, it's important to up the ante when it comes to getting proper food, care and accessories for our four-legged friends. So instead of selecting from a limited variety at the neighborhood mega mart, in the past few years there has been an increase in places that specialize in the overall well-being of pets, not just as a place that carries kibble and anti-flea spray.
Healthy Spot is the epitome of pet care. Founded in Santa Monica in 2007 (partially due to frustration with the increase in pet food recalls), they have a simple philosophy when it comes to pet care.
"Our mission is to inspire healthy pet lifestyles by creating authentic experiences and fostering community one pet at a time," says Mark Puranaputra, Business Development Manager of Healthy Spot, adding that their mission statement can be seen throughout the store. "But it's beyond just words on a wall – it's something that is embedded throughout our culture and throughout all of our decision making."
What Puranaputra is referring to is what makes Healthy Spot a one-stop shop for the well-being of pets in the most eco-friendly way. They are not only a health-conscious business that carries organic food, but they offer a variety of services (including free tips on their website) and give back to the pet community in a meaningful way.
"We believe that Healthy Spot is a lifestyle brand," he says. "Meaning, when people think of a Healthy Spot they can make the connection, not just with the products that we carry, but as a lifestyle. So we like to make sure that philosophy permeates through everything that we do, including the products that we carry."
One of their charity programs is their Round Up program, where they ask customers if they would like to round up their total purchase price to the nearest dollar, with the entirety of whatever that sum is going to charity.
"Since we started that program we've donated over $125,000 to various organizations, mostly rescue-focused," he adds.
Aside from pet wellness, Healthy Spot also carries sports jerseys for pets, so that people can match their pets when cheering on their favorite teams.
"It goes without saying that sports is really a part of California culture," says Puranaputra. "We buy [jerseys] direct from manufacturers."
They carry virtually all the local professional teams (Lakers, Clippers, Kings, Ducks, Dodgers, Angels), including USC and UCLA, as well as teams from northern California. Their sizes vary from extra small to double extra large for the bigger pets, range in price from the "high teens to high twenties" and, as of this writing, are only available in-store.
Their pet day care is open Monday through Saturday, and on Sundays they open their facilities for a special cause.
"On Sundays we actually close down our day care and open up our day care room for rescue organizations to come and show their dogs [to potential adopters]," he says. "All of our day care rooms have live grass in the middle of all our rooms."
Born from an idea that pet care should be more than basic needs, Healthy Spot really is the perfect spot for those who treat their pet like family.
They now have six locations throughout Southern California: Santa Monica, West Hollywood, Studio City, Marina Del Rey, Long Beach and Costa Mesa. For more information, visit healthyspot.com.
Video Slider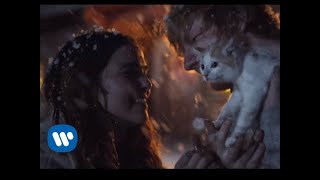 Win Tickets to See Ed Sheeran at the Rose Bowl
Ed Sheeran is back in Los Angeles, and your chance to see him perform is at the Rose Bowl in Pasadena on Saturday, Aug. 18. We are giving away complimentary tickets to the show. For a chance to enter to win, email us at info@lol-la.com with "Ed Sheeran" in the subject line and tell us why you would like to go.