Homesick Candles Keep You Close to Home
Homesick Candles' limited-edition Los Angeles Homesick Candle
Everyone has that one scent that brings them back to a specific childhood memory. And even if you can't pinpoint what that is, it gives you a feeling of happiness, even if for a brief second.
Luckily, the creators of Homesick Candles are crafting scents to emulate the feeling of being at home featuring a candle for each state. Created by a group of friends, each candle is hand-poured using materials which are 100-percent made in the USA.
Additionally, the company uses some of the finest ingredients and materials to produce a premium product for consumers. Along with high-quality materials like all-natural soy wax, custom fragrance oils and premium cotton wicks, each item is made with love.
For those who are going out of state for college or simply moving onto a new life adventure in an unfamiliar environment, these candles help keep you from feeling blue with every light of a match. With each use, you'll instantly be transported back to your home state. Just light the candle, sit back and take in the fragrance.
If you'll soon be missing the smell of the City of Angels, make sure to get your hands on the limited edition Los Angeles Homesick Candle. The infusion of the clean sea breeze with the smell of the warm desert sand, along with citrus notes of orange zest and lemon slices combined with a floral bouquet of jasmine and rose, is sure to bring you back home.
The candle weighs in at 13.75 ounces, and the typical burn time is 60 to 80 hours. It can be purchased online at homesickcandles.com/products/los-angeles-homesick-candle for $29.95 (originally $34.95).
If the candle is being purchased as a gift, the option of including a gift message is available. Shipping costs for all standard orders within the continental U.S. is $4.95 with most orders processing within one to three business days.
To make a purchase or view the other candle scents/states available, visit homesickcandles.com.
Video Slider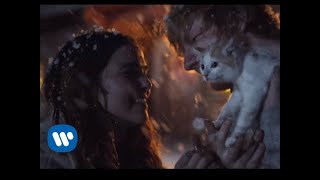 Win Tickets to See Ed Sheeran at the Rose Bowl
Ed Sheeran is back in Los Angeles, and your chance to see him perform is at the Rose Bowl in Pasadena on Saturday, Aug. 18. We are giving away complimentary tickets to the show. For a chance to enter to win, email us at info@lol-la.com with "Ed Sheeran" in the subject line and tell us why you would like to go.