HUGGS Baby Hip Seat: A Must for On-the-Go Parents
Carry your little one in comfort and style with HUGGS Baby Hip Seat.
No matter the season, carrying your little one with maximum comfort is a must for the both of you. With HUGGS Baby Hip Seat, you get great technology, multiple carrying positions, layers of comfort, closeness to your child and great weight distribution.
The Frog-leg or M-position are optimal for the hip seat, and it's easy to adjust between front-outward, back carrying and hip carrying to keep you and your baby cozy at all times. It's a great weight off the back and shoulders, being able to switch around positioning for whatever your on-the-go needs.
Meeting safety standards and without containing harmful substances, this product truly boasts versatility and all-day comfort. Its design is lightweight and gives you many options for how you want to go about the use of it throughout the day with the movements of an everyday parent in mind.
We love some of the details like the arch design, which isn't a burden on storage space and also is flexible to support kids up to 45 pounds. Its dual-layer center panel is foldable for warmer weather and has breathable mesh that can help keep both you and your kid cool. We also love the neck support and sleeping hood for nap time.
The adjustable straps make it easier to shift around depending on your needs, and the cool pads are great teething material. And of course everything is great with pockets in the right spaces. Need a pocket for your smartphone within reach? The hip seat has it. Spots for snacks and bottles, too!
We love this item and see it being useful for any sort of activity, whether it's a day at a theme park, running around doing errands, going to events or just for walks. It comes in different colors and you can add it to your registry on Amazon where it's priced at $129. It is a definite essential for active parents who thrive off multi-tasking and getting things done.
For more information, visit abiie.com/huggs.html.
Video Slider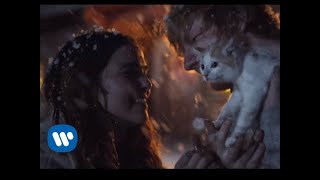 Win Tickets to See Ed Sheeran at the Rose Bowl
Ed Sheeran is back in Los Angeles, and your chance to see him perform is at the Rose Bowl in Pasadena on Saturday, Aug. 18. We are giving away complimentary tickets to the show. For a chance to enter to win, email us at info@lol-la.com with "Ed Sheeran" in the subject line and tell us why you would like to go.