Impact Partners with AEG to Launch New Impact Sports Bar & Grill Inside STAPLES Center
Impact Sports Bar & Grill inside STAPLES Center in L.A. (Courtesy photo)
STAPLES Center is on the shortlist of globally recognized American event venues. From the Lakers, to the Kings to world-class boxing matches to Taylor Swift and everything in between, the iconic arena that was arguably the catalyst behind the massive revamping of downtown L.A. that began nearly 20 years ago hosts events 250 nights a year. So naturally, when the 4,400 square-foot space that formerly housed the Team LA store became available it immediately became a space of unparalleled value.
This is why Chicago-based Impact—a leader in the business process optimization sector—felt it was their time to make their splash on the west coast with a bold plan to make their mark at STAPLES Center for years to come by opening Impact Sports Bar & Grill.
"We recently came to L.A. in September and we knew we wanted to make a big impact because we know STAPLES Center has such a name behind it; it has such name recognition," said Karlee Ricks, marketing manager of Impact Networking, LLC. "[Initially] We were touring the space just to be Kings sponsors, and we saw this space and we just knew that [because] L.A. is such a unique place, this space specifically was a perfect intersection of sports, hospitality and entertainment."
The company, which provides IT management, document management, management services and design and marketing, teamed up with AEG, the world's leading sports and live entertainment company, to bring fans inside the venue an unparalleled gameday (or concert-day) experience. Fans can enjoy an array of sports programming from one of their 30 televisions, as they order from a menu of signature food and drink options from Levy Restaurants.
While there's no shortage of bars and restaurants in and around L.A. Live that are flooded with sports fans and concertgoers before and after STAPLES Center events, Impact is betting on their unparalleled and exclusive location (fans can enter the bar with their event ticket and be just a few steps away from their seats) and official partnership with STAPLES Center and the L.A. Kings that will include great visibility throughout the arena.
While success in L.A. is never certain, you can see from the modern, chic décor, gameday vibe and top-notch food from Levy (easily better than typical sports bar fare) that Impact Sports Bar & Grill will become a staple of STAPLES Center.
Video Slider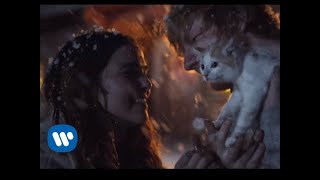 Win Tickets to See Ed Sheeran at the Rose Bowl
Ed Sheeran is back in Los Angeles, and your chance to see him perform is at the Rose Bowl in Pasadena on Saturday, Aug. 18. We are giving away complimentary tickets to the show. For a chance to enter to win, email us at info@lol-la.com with "Ed Sheeran" in the subject line and tell us why you would like to go.