Instagram Artists on the Rise
Symmetry is key to the beauty of Eelco Roos' photos. (Eelco Roos Instagram)
Most of the photographers that I follow on Instagram are people that already have an established fan base on the app. This week, I decided to expand a little and check out some galleries of people whom I have never seen their work before.
I should do this more often because what I've come across is pure gold. These photographers put a special spin on their photos that makes them  eye opening. Ranging from portraits and landscape photography to some photos that would be considered "fine art," here are three photographers on Instagram that you need to check out.
Aaron Durand (@everydaydude) – Durand can pretty much do it all. Landscapes, portraits – you name it, he thrives in it. He also travels a lot, so there is plenty of variety on his feed. Aaron hails from San Francisco, Calif., although because of how much he travels, his photos come from all over the place. Usually when photographers do one thing, they are overwhelmingly good at their specialty, yet, everything else isn't quite as good. Durand can do it all.
Eelco Roos (@croyable) – If symmetry is your thing, then this is your man. Most of his photos contain some kind of symmetry to them, even when he does his landscape photography, which sets him apart from other photographers. The main thing that makes his photos stand out is how uses objects, such as people or animals, to give them that extra something. Out of all the Instagram feeds I've come across, this one is probably my favorite.
Greg Lutze (@greglutze) Lutze is the the co-founder and chief creative officer of the widely popular VSCO Cam. VSCO stands for Visual Supply Company. VSCO provides photographers with filters, which they can get through the VSCO Cam app or download to their computer using Lightroom or Photoshop. Lutze's photos are all extremely simple, but he's able to capture the beauty in that simplicity.
Video Slider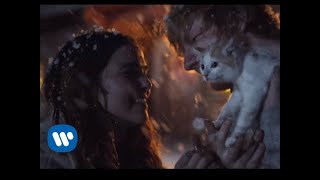 Win Tickets to See Ed Sheeran at the Rose Bowl
Ed Sheeran is back in Los Angeles, and your chance to see him perform is at the Rose Bowl in Pasadena on Saturday, Aug. 18. We are giving away complimentary tickets to the show. For a chance to enter to win, email us at info@lol-la.com with "Ed Sheeran" in the subject line and tell us why you would like to go.