Interview: Spanish Animator Albert Colomer Discusses The Boss Baby
Tim (Miles Bakshi) and Boss Baby (Alec Baldwin) in The Boss Baby (DreamWorks Animation)
As soon as we found out that Tom McGrath would direct The Boss Baby, most of us immediately sensed that the public would be in for a treat.
After all, McGrath has done marvelous work with the Madagascar franchise and other films. Other than serving as director, he has also done work as a voice actor, screenwriter and animator. This is what makes Albert Colomer, The Boss Baby's official animator, an even more interesting man.
"When I was a child watching classic movies and TV shows from the United States, that was my beginning. That's how my passion began," says Colomer, who appears to be the right man for the job.
The Boss Baby, a 3D computer-animated comedy film which depicts a baby as a secret agent in a so-called war linking babies and puppies, features the voices of Alec Baldwin, Miles Christopher Bakshi, Steve Buscemi, Jimmy Kimmel, Lisa Kudrow and Tobey Maguire, among others.
And Colomer, who studied comic and digital art in Barcelona, provides animation for all of their characters.
Colomer, who worked as animator at small companies doing commercials and TV shows in Barcelona before moving to Madrid to work on the film Planet 51, says challenges did come up in the process of working on animation for The Boss Baby.
"This movie was a little bit tricky," says Colomer. "This animation is with a different style, not too realistic. … We also tried to do it a little more cartoony than what we are used to doing."
At DreamWorks, Colomer, who now resides in Glendale, collaborated on the projects Madagascar 3, Peabody & Sherman, Kung Fu Panda 3 and now The Boss Baby.
"When I was working on Kung Fu Panda 3, I was already thinking of working on this movie," says Colomer. "I saw the storyboard, and I thought it was awesome. And then I asked the company to work on this movie."
Colomer made the jump from Kung Fu Panda 3 to The Boss Baby, and it was different for him. "Animating babies was a challenge," he says.
For its animation and plot, The Boss Baby appears to be a special movie.
"The comedy is great. It's a movie not just for kids, but it can also be for adults because of the jokes referencing other movies that only adults probably know or have heard of. It's just so funny. I think it's the best animated comedy you can watch right now."
The Boss Baby is now playing in theaters.
Video Slider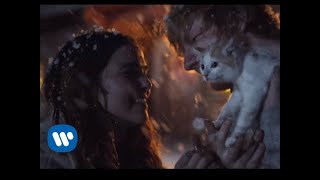 Win Tickets to See Ed Sheeran at the Rose Bowl
Ed Sheeran is back in Los Angeles, and your chance to see him perform is at the Rose Bowl in Pasadena on Saturday, Aug. 18. We are giving away complimentary tickets to the show. For a chance to enter to win, email us at info@lol-la.com with "Ed Sheeran" in the subject line and tell us why you would like to go.